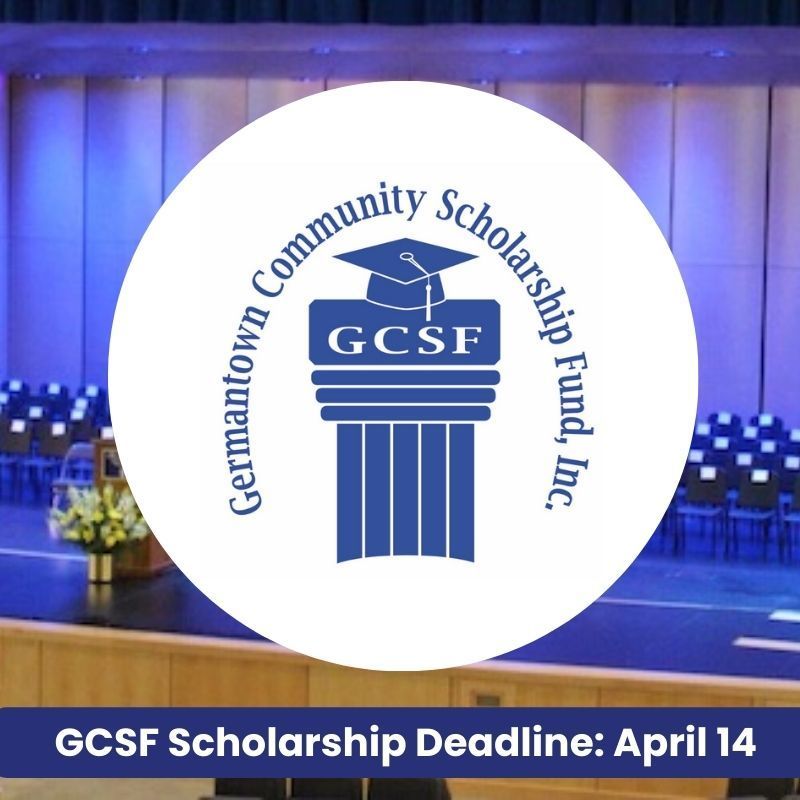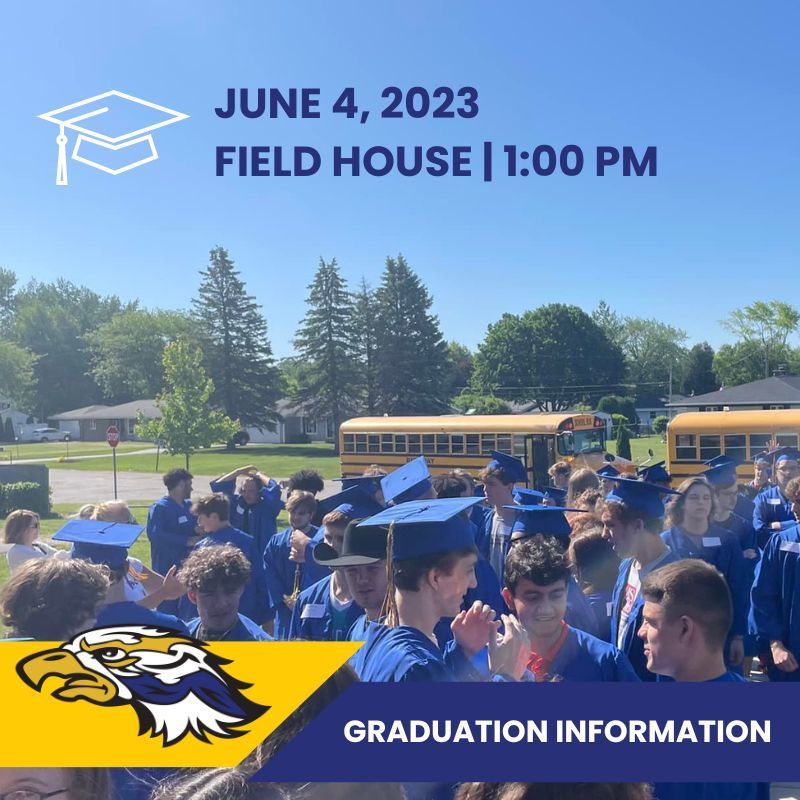 The GHS Environmental Club is holding its 𝟭𝟯𝗧𝗛 𝗔𝗡𝗡𝗨𝗔𝗟 𝗥𝗔𝗜𝗡 𝗕𝗔𝗥𝗥𝗘𝗟 𝗦𝗜𝗟𝗘𝗡𝗧 𝗔𝗨𝗖𝗧𝗜𝗢𝗡, and bidding is OPEN! 26 barrels painted by GHS students are currently placed at Germantown Community Library, Pick 'n Save, and Sendik's until April 20th when bidding closes. 🌧✨💧 Head over to
http://bit.ly/3YQSf0C
to learn more and place bids.

Good luck to Evan Schmitt, a GHS sophomore, as he hopes to be named Wisconsin's Top Student Chef at the Skills USA State Culinary Competition in April! 👨‍🍳 Check out this recent article:
http://bit.ly/42bnM0m

Dear GSD Parents and Community Members, First, CONGRATULATIONS to the Varsity Girls' Basketball Team on their advancement to the State Tournament! What an exciting time to be a Warhawk! Second, we received a box of hard copy tickets, $11 each, that we would like to offer to parents and community members. (The team will play Friday in Green Bay at the Resch Center against rivals Brookfield East at 6:35 p.m.) If you would like one or more of these hard copy tickets, please stop by the Activities Office TODAY/Tuesday and Wednesday from 8-3:30, 9-3 on Thursday, or 8-noon on Friday. Cash or check only. Please make checks out to Germantown High School. *On a side note, a $2,000 check will be awarded to the school, by division, that sells the most pre-sale hard-copy tickets for their State semifinal game. Let's try to pack the stadium and sell the most tickets, GTown!* You are certainly welcome to go online and purchase tickets in other sections as well. You can do that here:
http://bit.ly/3kS2xQi
. Thank you and GO WARHAWKS!

Congratulations to the Germantown Girls' Basketball Team on winning their Sectional this afternoon and advancing to State!!!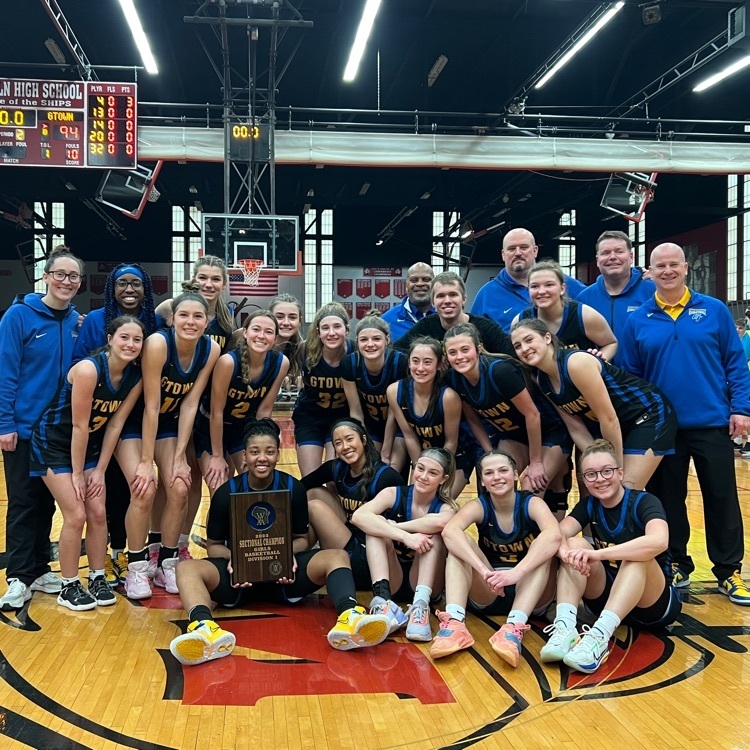 Congratulations to the Germantown Wrestling Team on making history by qualifying and participating at Team State last night! We are proud of you!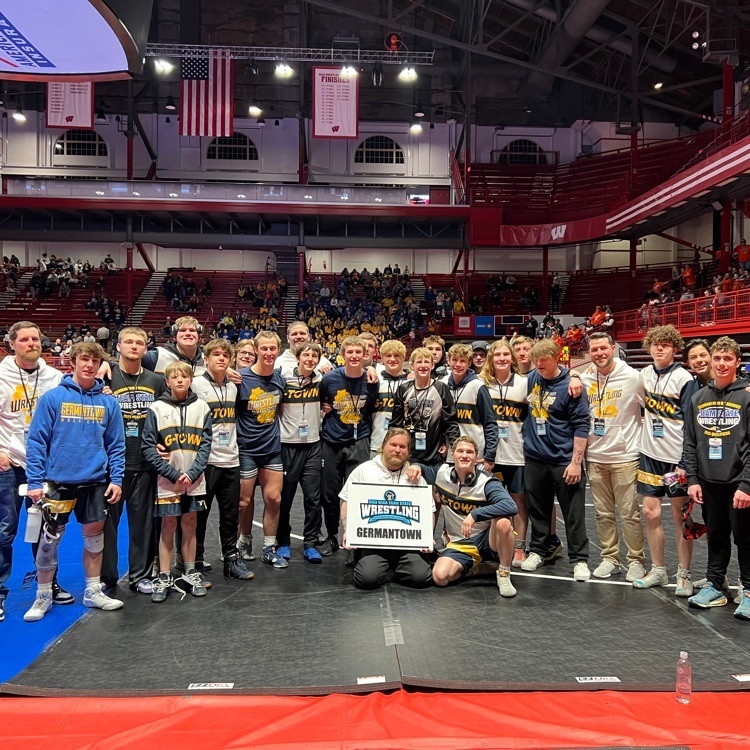 Congratulations to the Germantown Girls' Basketball Team for advancing to the Sectional Final game by defeating DSHA last night! 🏀 The Sectional Final game is tomorrow, 𝗦𝗮𝘁𝘂𝗿𝗱𝗮𝘆, 𝗠𝗮𝗿𝗰𝗵 𝟰 𝗮𝘁 𝟭:𝟯𝟬𝗽𝗺 𝗮𝘁 𝗠𝗮𝗻𝗶𝘁𝗼𝘄𝗼𝗰 𝗟𝗶𝗻𝗰𝗼𝗹𝗻 𝗛𝗶𝗴𝗵 𝗦𝗰𝗵𝗼𝗼𝗹. Tickets are available online through Germantown's GoFan site listed below. Purchasing tickets ahead of time is appreciated. Good luck to the team! 👉
https://bit.ly/3JbD8KL

Congratulations Ethan Riddle 2x Wrestling State Champ!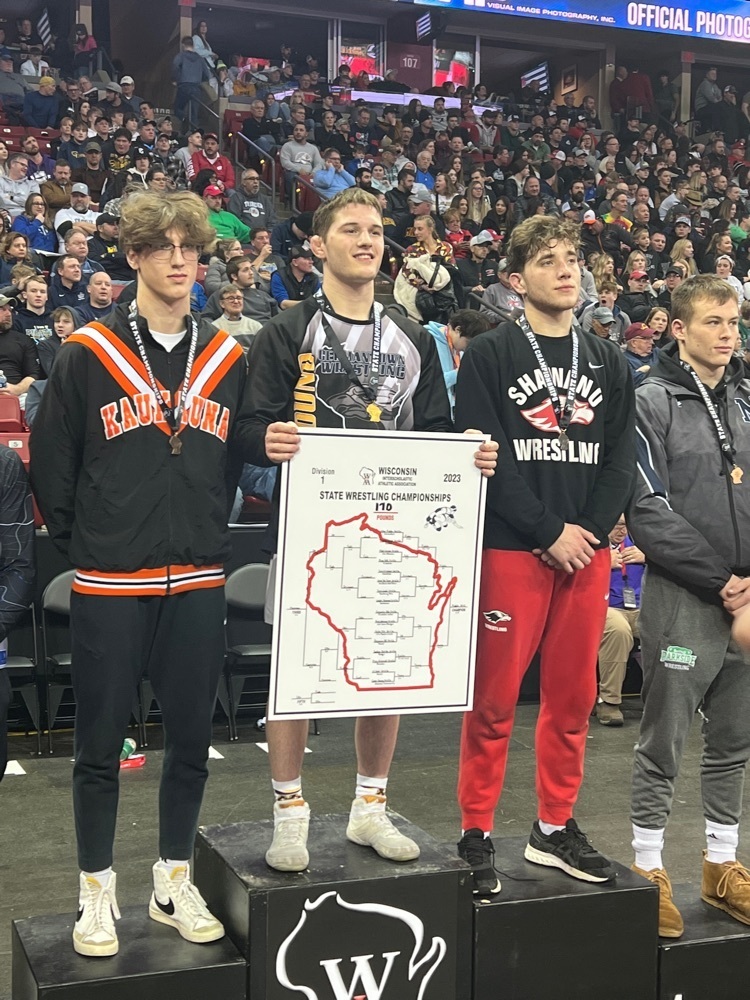 Good Morning GSD Families, After consulting with Riteway Bus Company and local municipalities this morning, we have decided to proceed with a regularly scheduled school day today, Thursday, February 23rd. Bus routes may take longer than usual to get to their stops and schools this morning because of road conditions. Please exercise patience as our bus drivers are working to ensure safe travel. If you decide to keep your child home today, we ask that you call your child's school office to notify them. Thank you for your patience and understanding over the past couple days as we have navigated the weather and travel conditions for students and staff. Germantown School District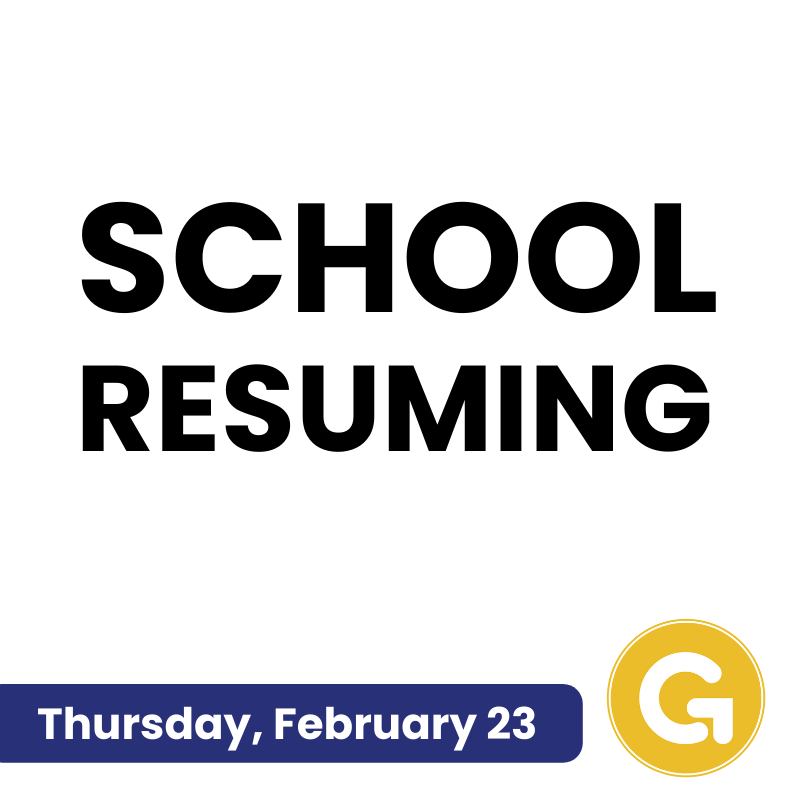 Dear GSD Families, We have been monitoring the weather continuously today and have been updated by the National Weather Service on the most current weather conditions as of 3:57 p.m. The most severe weather is anticipated between 3:00 p.m. today and 6:00 a.m. tomorrow. We have contacted local municipalities and public works on road conditions for morning travel and asked them to ensure plowing and salt for the current winter mix. We intend to have school tomorrow, Thursday, February 23rd. We will continue to monitor the weather through the night, and I will be on a 3:45 a.m. National Weather Service webinar tomorrow morning to solidify whether to hold or cancel school. If the weather predictions change, school cancellation will happen by 5:15 a.m. with a call and email to all families and staff. Thank you for your patience and understanding as we navigate Wisconsin's unique extended winter weather. Dr. Chris Reuter Superintendent Germantown School District

Good Morning Germantown School District Families, Due to inclement weather conditions, the decision has been made to CANCEL school today, Wednesday, February 22. There will be no before or after school activities today or virtual learning for students. We will continue to monitor tomorrow's weather and provide updates if there will be any cancellations. Thank you for understanding the need to cancel school and ensure the safety of our students and staff. Germantown School District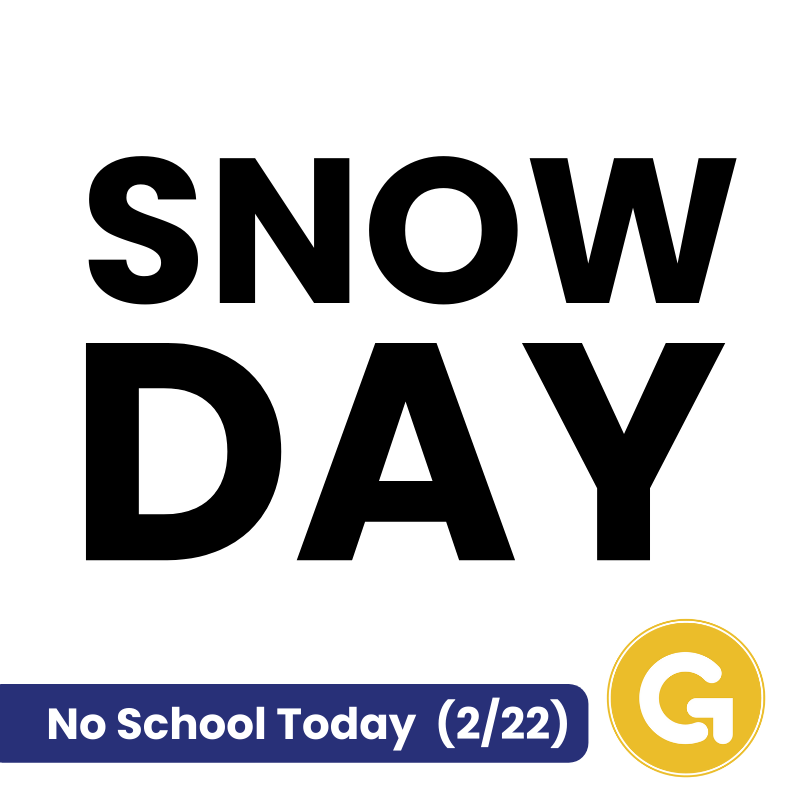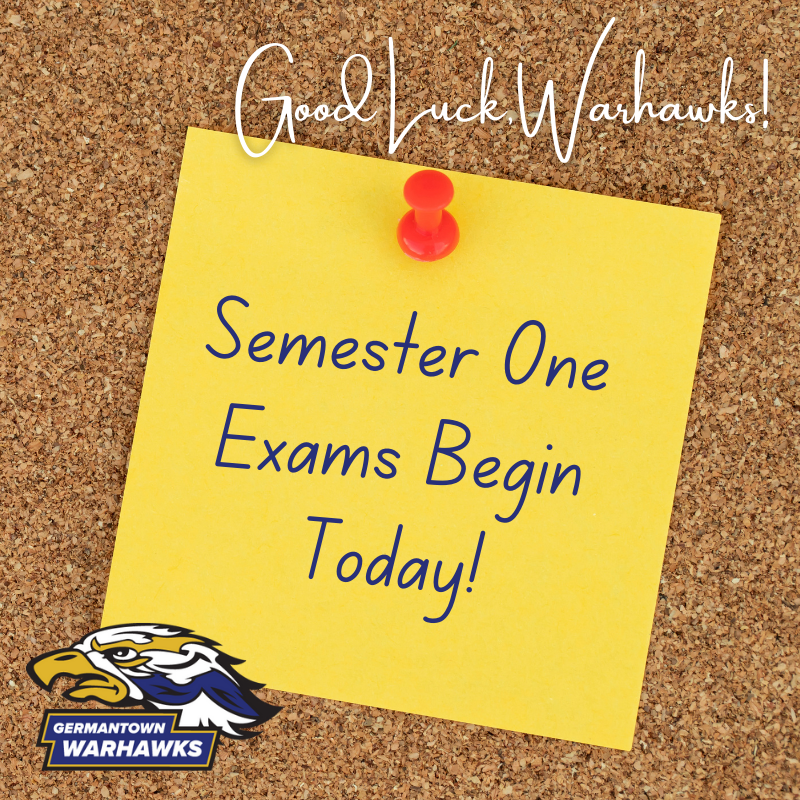 GHS Warhawks, please click the link to view our 2022-23 Semester One Exam Exemption Form:
https://5il.co/1m9zz
. As a reminder, semester one exams are January 18-20, 2023.

December 9, 2022 | At this time, all 5K-12 classes and after-school activities are running as normal, but delays may be expected on students return home from school.

Congratulations to diver Fynn L. on placing 3rd and to the 200 Medley Relay of Isabelle B., Abby B., Julia S. and Caden K. for placing 3rd at the D1 WIAA Diving and Swimming Championship! Well done!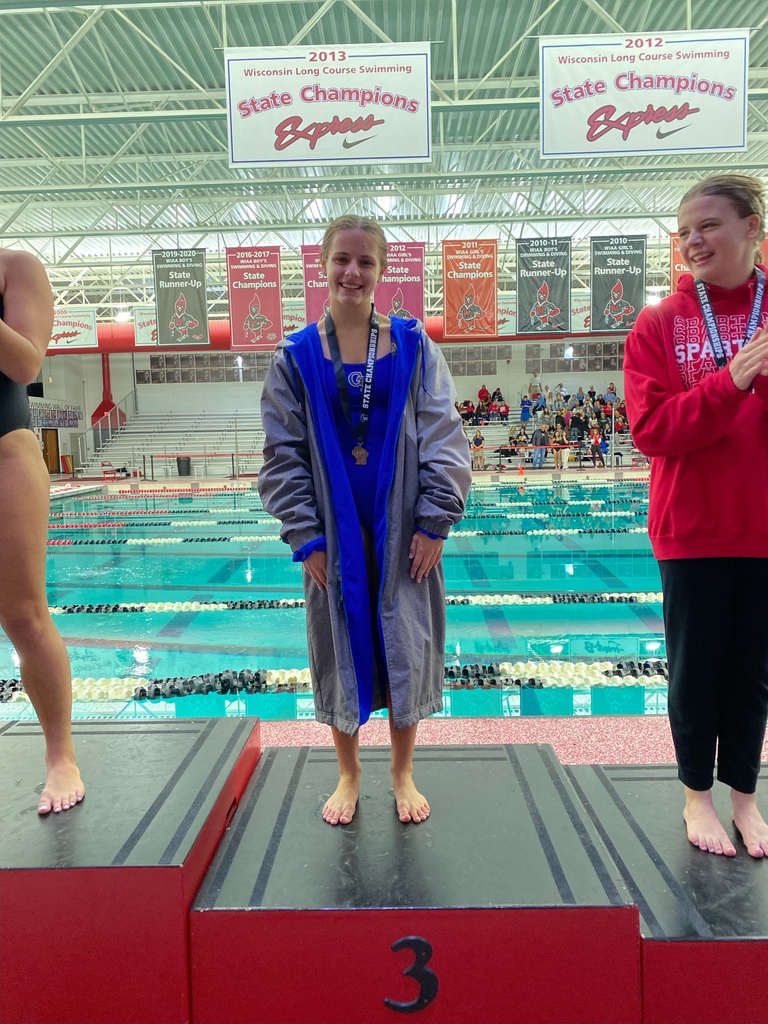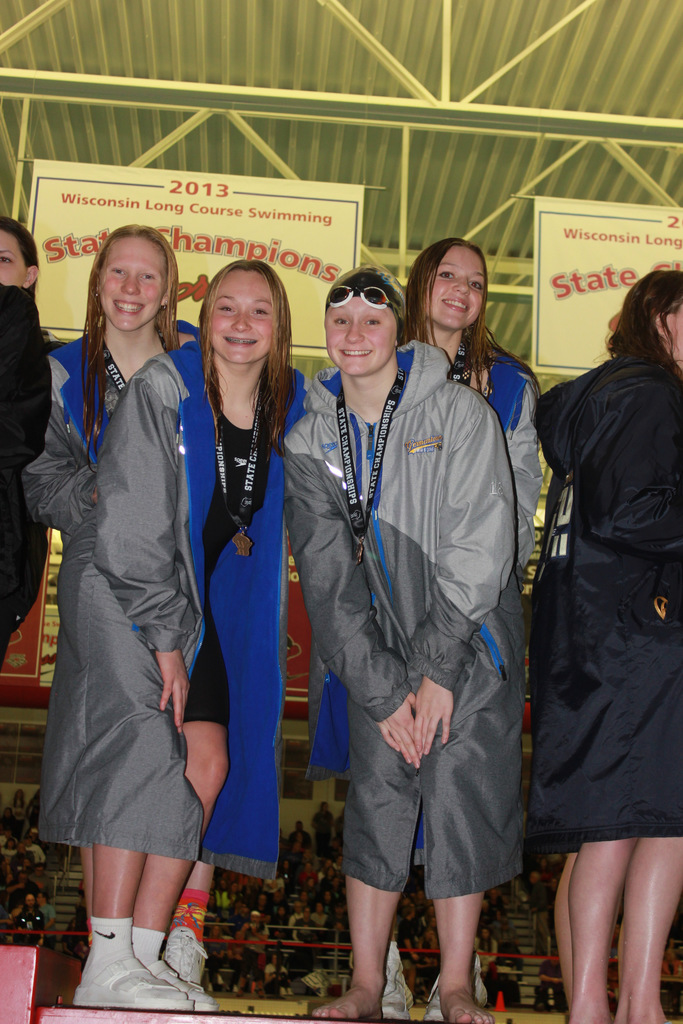 Congratulations to Kristina W. on winning the D1 WIAA State Diving Individual Championship!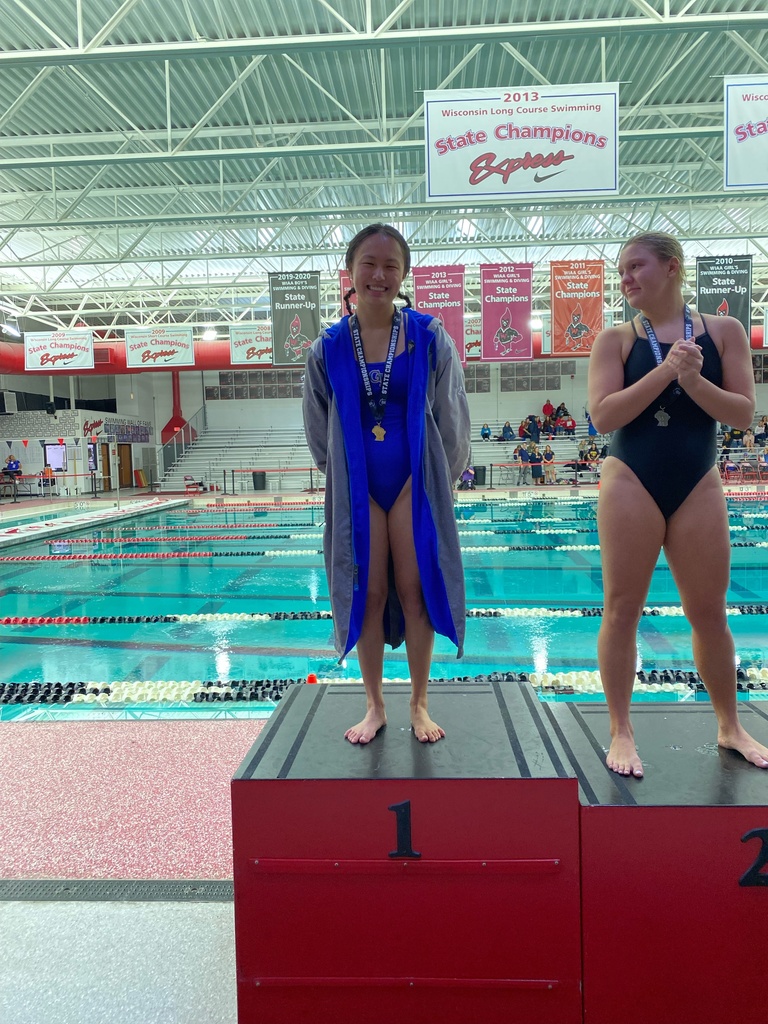 As a reminder, students have off from school tomorrow and Friday due to conferences and teacher inservice. Parent-teacher conferences are tomorrow from 4:00pm-8:00pm. See you Monday!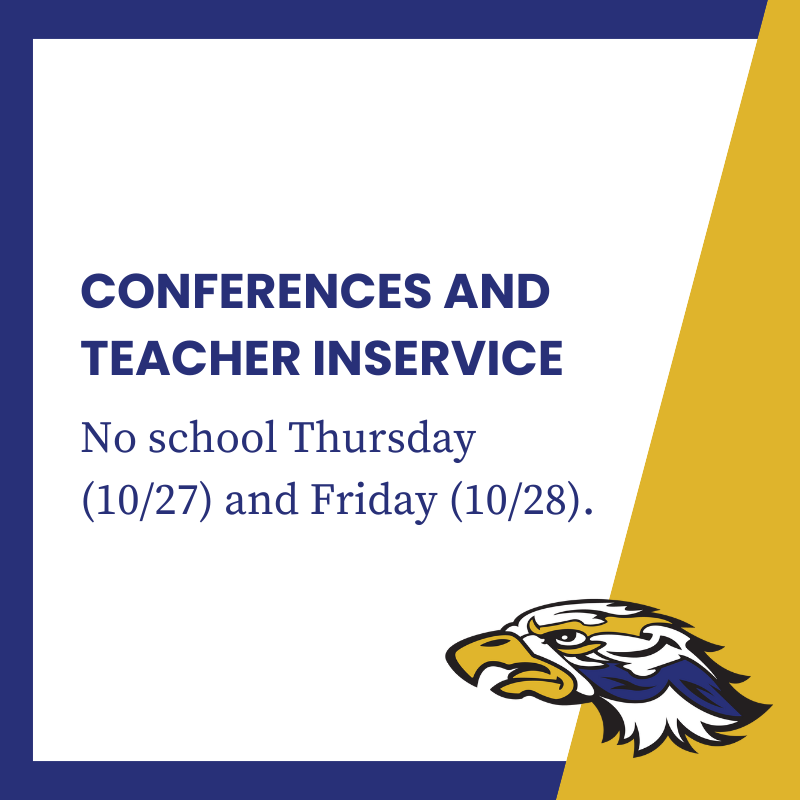 This week we have eight students participating in the WSMA State Honors Project! Congratulations to the following students on this outstanding achievement: Dani M., HS Band; Jane T. HS Band; Crystal S., HS Band; Emma P., HS Band; Em F., HS Treble Choir; Owen A., HS Band; Zoey G., MS Orchestra; and Vali M., HS Orchestra. Students from around the state auditioned for the Honors Project last spring and the top performers were selected to participate. They attended a four-day, intense summer camp, and will rehearse again in Madison before performing at the Wisconsin State Music Conference on October 27 and 28.