Dear Germantown School District Families, We are writing to alert you of a situation that came to our attention this morning. A citizen vehicle was reported parked on Friestadt Rd, and suspicious behavior was reported to the Germantown Police Department. The Germantown Police Department advised both Kennedy Middle School and MacArthur Elementary to go into a HOLD as a precaution at this time. The HOLD will be in place until GTPD gives us the green light to resume classes as scheduled. GTPD Officers are in the area actively investigating the report.  We want to assure our families that every precaution is being taken to ensure the school is safe for students and staff. While the GTPD investigates this matter, we ask that you do not drive to your child's school, as the buildings are on HOLD.  We will provide an update when GTPD provides us with more information.  Sincerely, Dr. Chris Reuter Germantown School District Superintendent

School Supply Distribution 2023 Studies show that children having school supplies of their own can improve grades, creativity, attitudes towards learning, behavior, peer relationships and self-image. The Germantown School District is dedicated to make certain that all students have school supplies to start the new school year. Is your student(s) in need of school supplies to start the 2023-2024 school year? If you need assistance, due to financial constraints and your child(ren) resides in the Germantown School District, use the following sign up genius link to reserve a time slot to pick up donated school supplies. Advance sign-up is required. Where: Kennedy Middle School (Student Services Office) When: Tuesday, August 22nd 11am-5pm How to sign up: School Supply Distribution Sign Up Contact Stephanie Kaebisch, School Social Worker, at (262) 502-7121 or via email at
skaebisch@gsdwi.org
if you are in need of assistance and need to make alternate arrangements.

Don't forget! All GSD families must complete online verification before the 2023-24 school year starts. To begin, please log into your Skyward Family Access account and select Online Verification. Complete all required steps. You must click SUBMIT to finalize the verification process. If you have any questions about online verification, please contact your child's school. The deadline to complete online verification is this Friday, August 11th.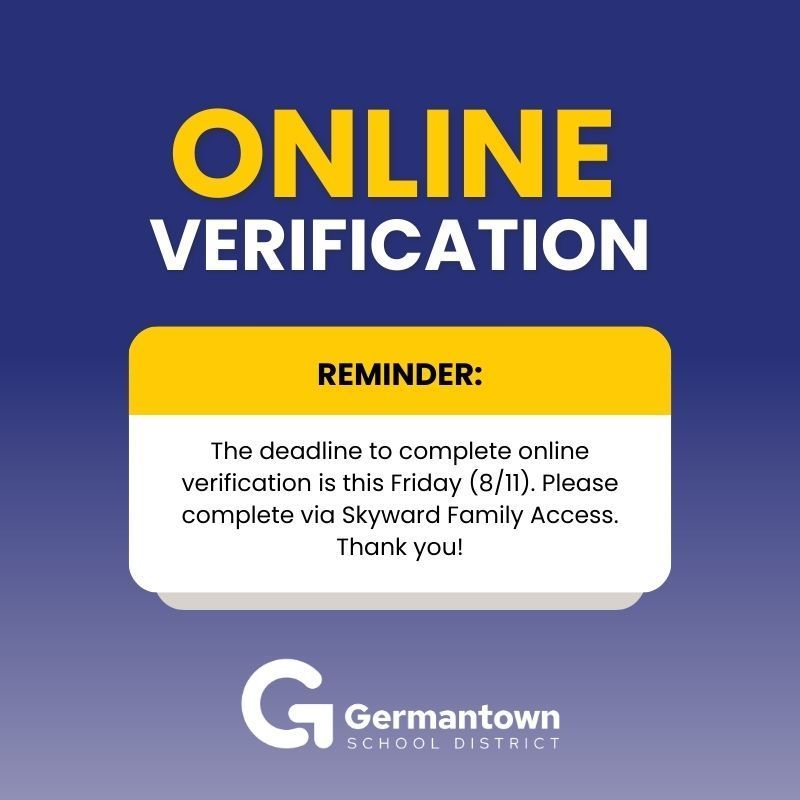 📌 Parents and guardians, an email was sent out this afternoon with important deadlines for the upcoming 2023-24 school year and information about accessing your child's Forward Score Report. These deadlines will come up quickly. We encourage you to please review this communication at your earliest convenience. Thank you!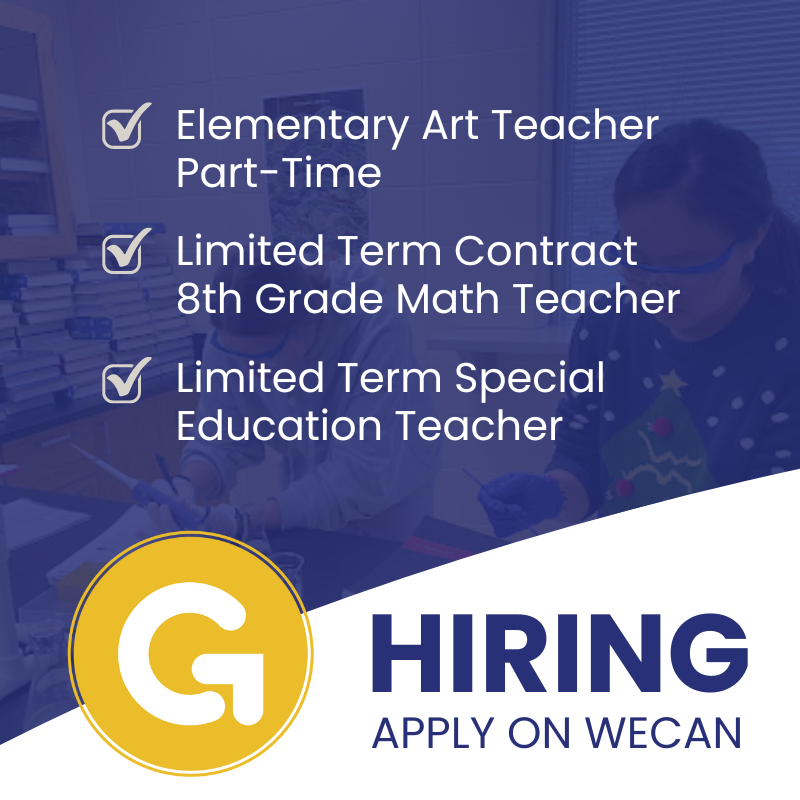 REMINDER: There is no school Monday, May 29th. Have a safe and enjoyable holiday weekend, and we will see students back at school on May 30th!

The last day of school is quickly approaching! Aside from GHS Seniors and our 4K students, the last day of school is Friday, June 9th (early release). Please see the early release schedules we will be following, which allow for bus pick-up.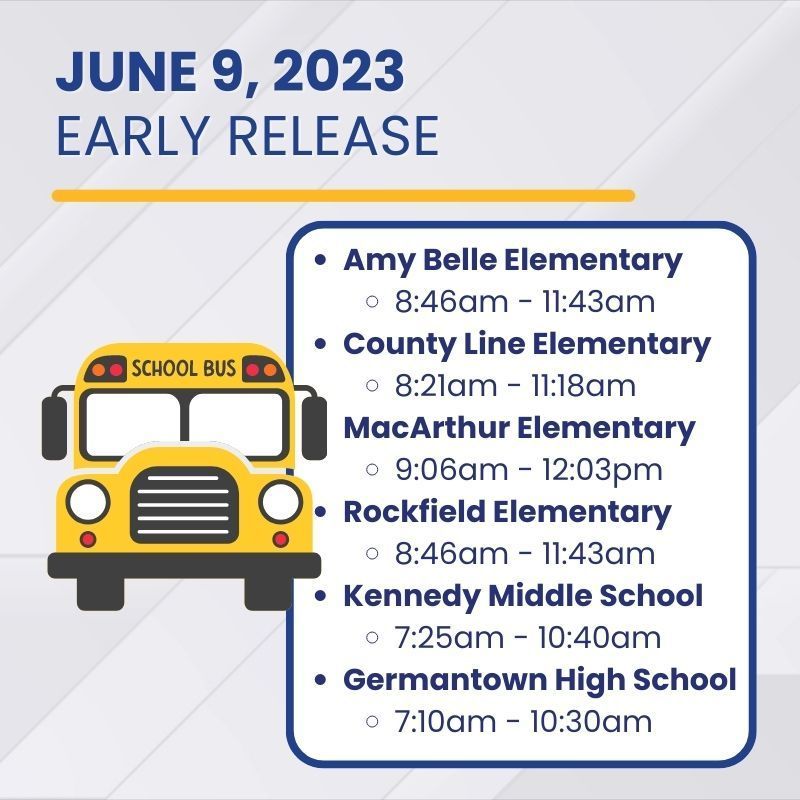 Reminder: There is no school tomorrow, Friday, April 7. Have a safe and enjoyable holiday weekend!

Good Morning GSD Families, After consulting with Riteway Bus Company and local municipalities this morning, we have decided to proceed with a regularly scheduled school day today, Thursday, February 23rd. Bus routes may take longer than usual to get to their stops and schools this morning because of road conditions. Please exercise patience as our bus drivers are working to ensure safe travel. If you decide to keep your child home today, we ask that you call your child's school office to notify them. Thank you for your patience and understanding over the past couple days as we have navigated the weather and travel conditions for students and staff. Germantown School District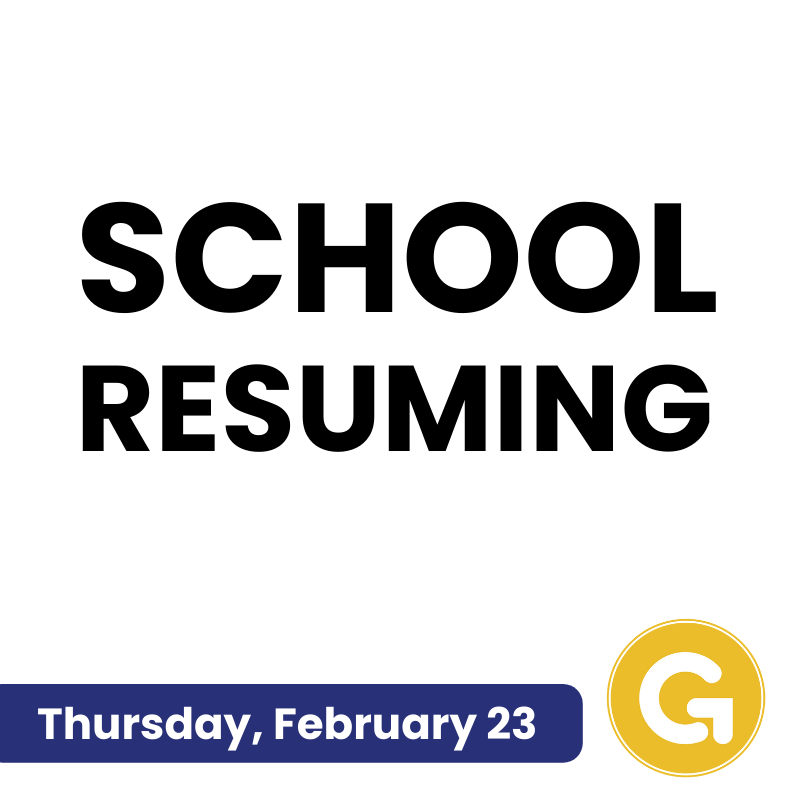 Dear GSD Families, We have been monitoring the weather continuously today and have been updated by the National Weather Service on the most current weather conditions as of 3:57 p.m. The most severe weather is anticipated between 3:00 p.m. today and 6:00 a.m. tomorrow. We have contacted local municipalities and public works on road conditions for morning travel and asked them to ensure plowing and salt for the current winter mix. We intend to have school tomorrow, Thursday, February 23rd. We will continue to monitor the weather through the night, and I will be on a 3:45 a.m. National Weather Service webinar tomorrow morning to solidify whether to hold or cancel school. If the weather predictions change, school cancellation will happen by 5:15 a.m. with a call and email to all families and staff. Thank you for your patience and understanding as we navigate Wisconsin's unique extended winter weather. Dr. Chris Reuter Superintendent Germantown School District

Good Morning Germantown School District Families, Due to inclement weather conditions, the decision has been made to CANCEL school today, Wednesday, February 22. There will be no before or after school activities today or virtual learning for students. We will continue to monitor tomorrow's weather and provide updates if there will be any cancellations. Thank you for understanding the need to cancel school and ensure the safety of our students and staff. Germantown School District

We'll see you on Tuesday, MacArthur Scholars! There is no school Monday in observance of Martin Luther King Jr. Day. Please note the office will be closed as well.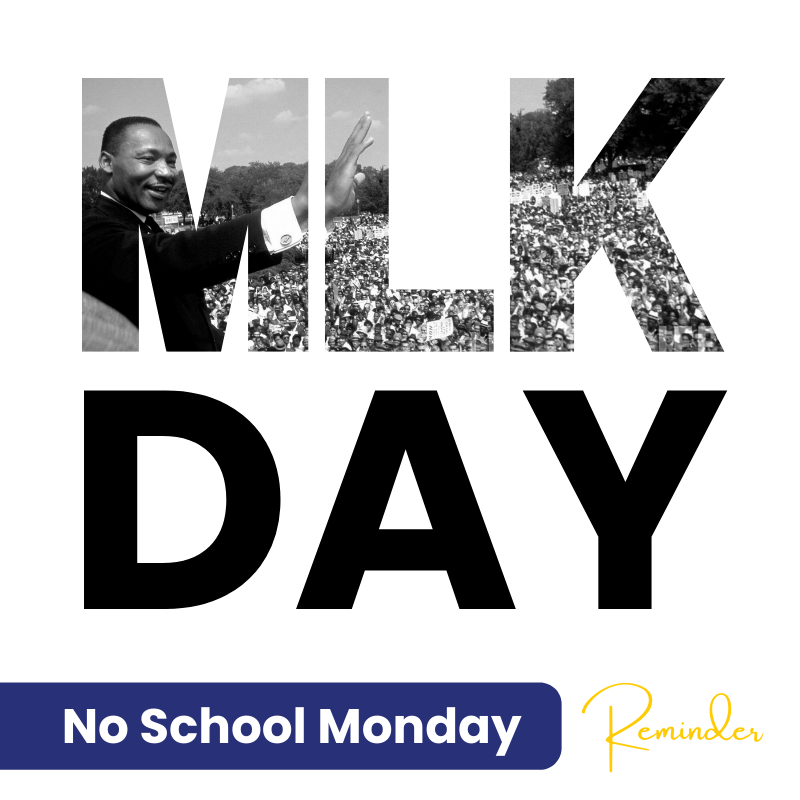 Please see the communication sent out to 4K PM families below. Note: At this time, all 5K-12 classes and after-school activities are running as normal, but delays may be expected on students return home from school.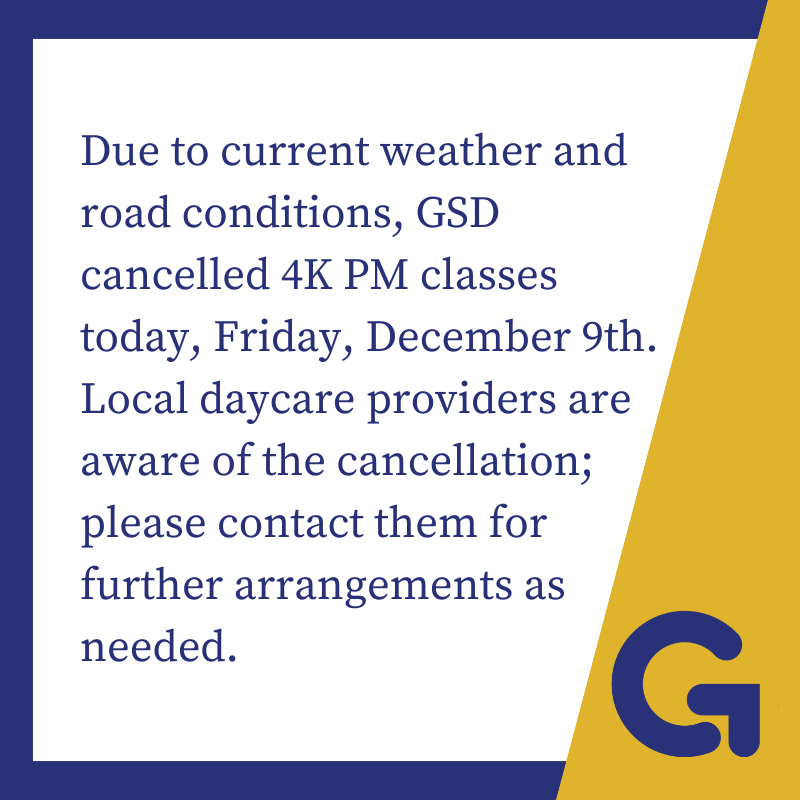 Investigating how compressed air can make a balloon rocket is one way first graders learn about air and weather in science. Students had fun discovering the more air you put in the balloon, the farther it travels!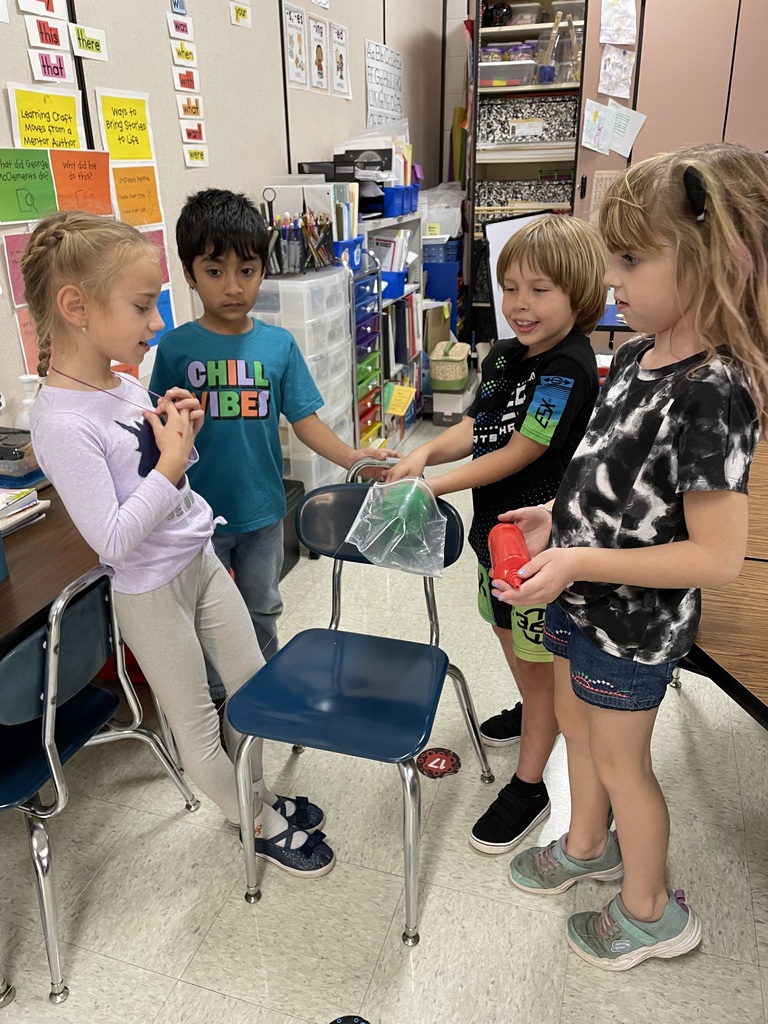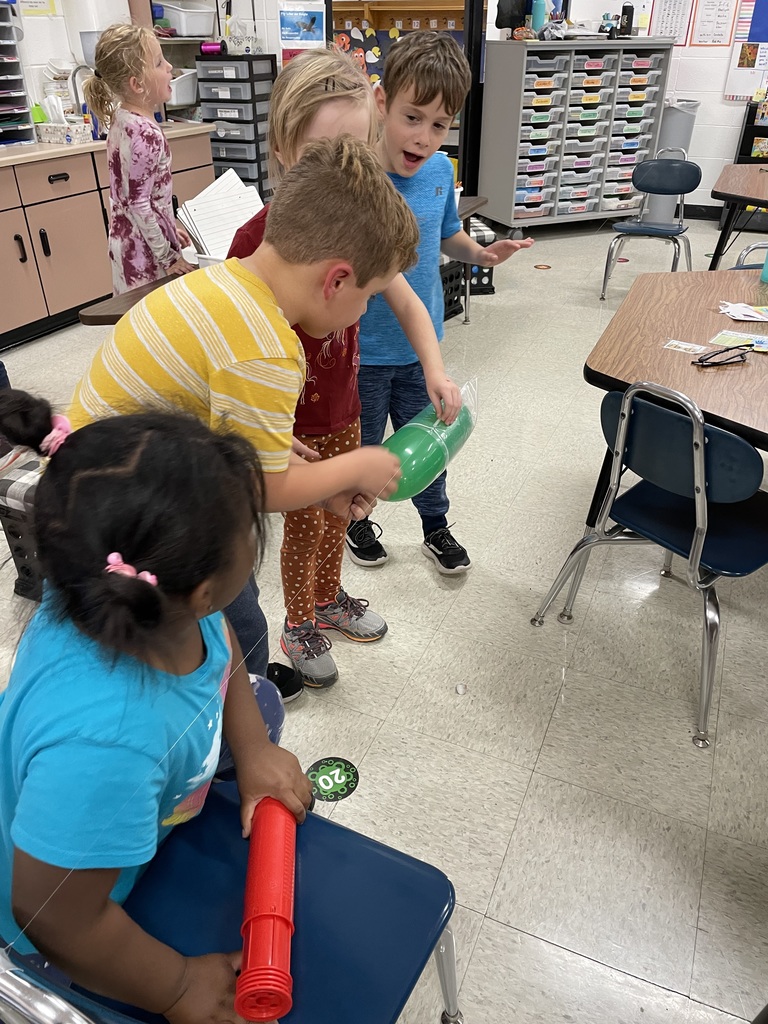 Our 5th grade artists had a great time constructing these adorable little creatures! The scholars applied all of the clay skills they have learned in Art, including rolling, coiling, attaching and glazing, to make one final clay piece before moving on to KMS. Here are just a few samples of what they came up with.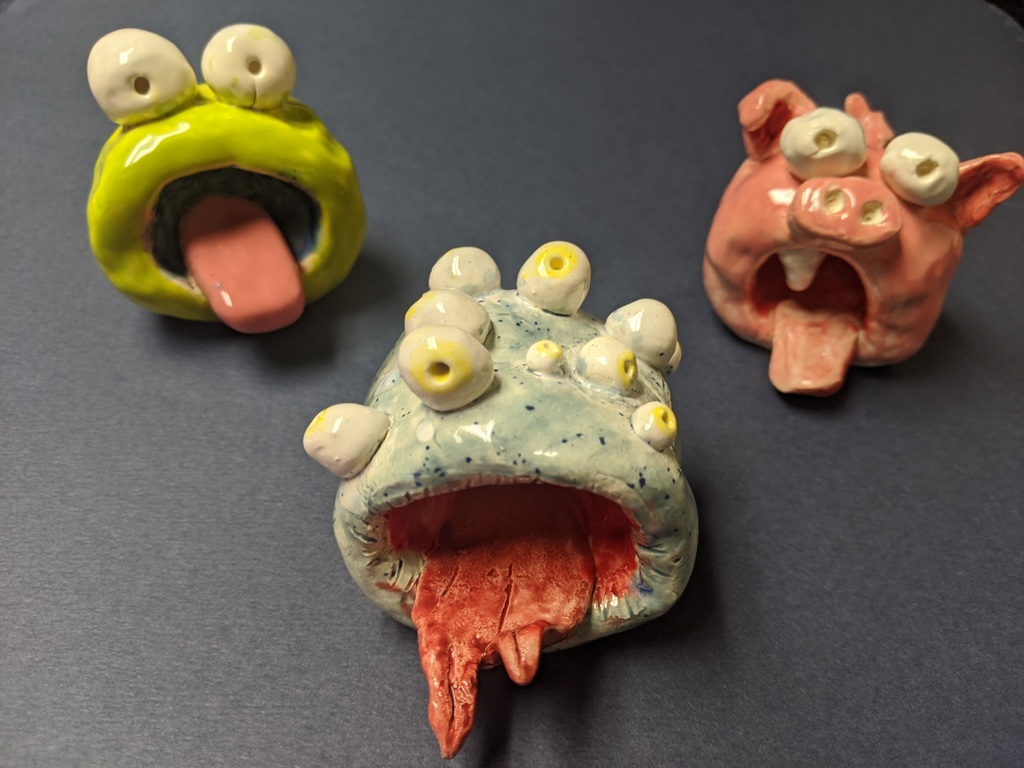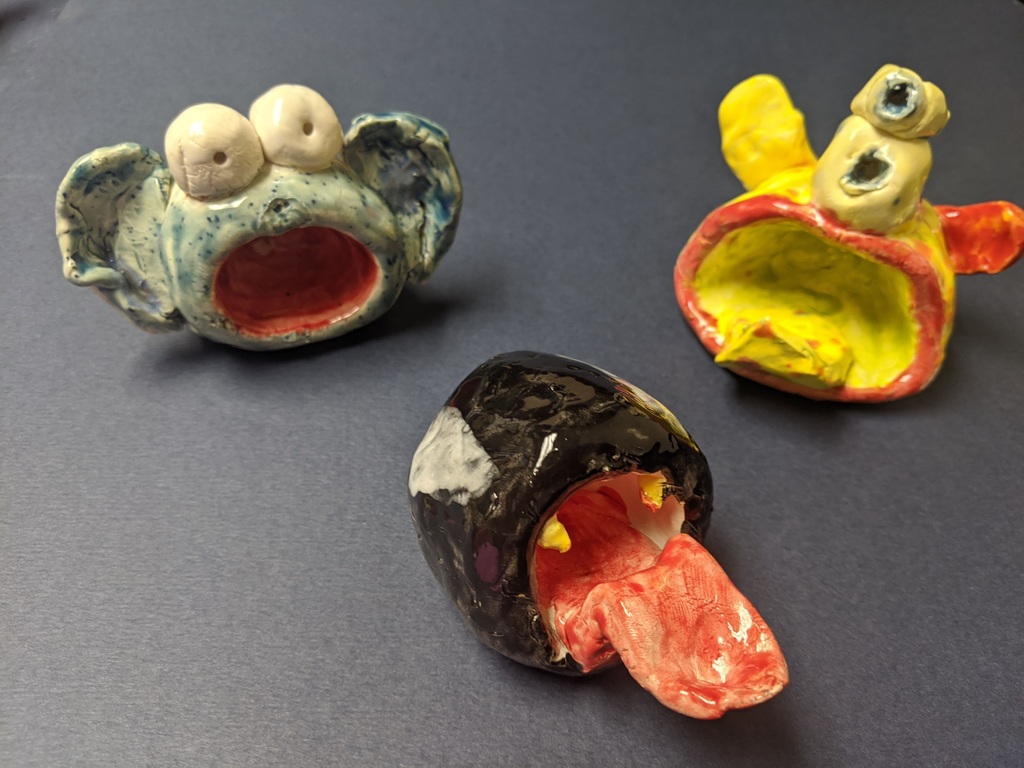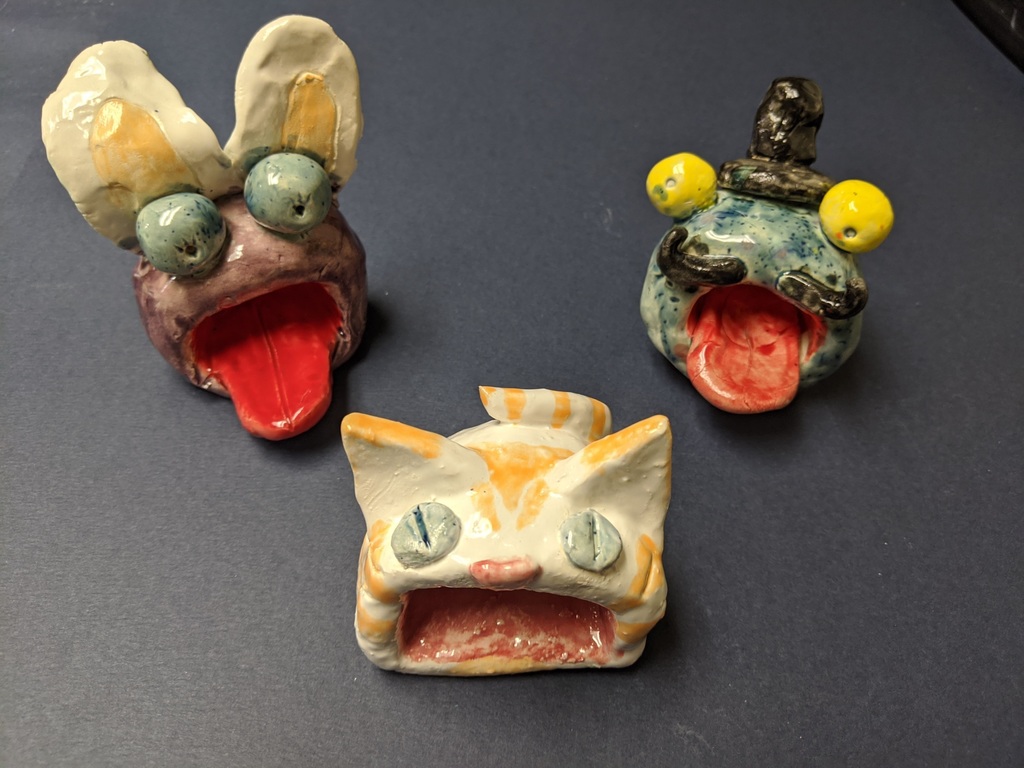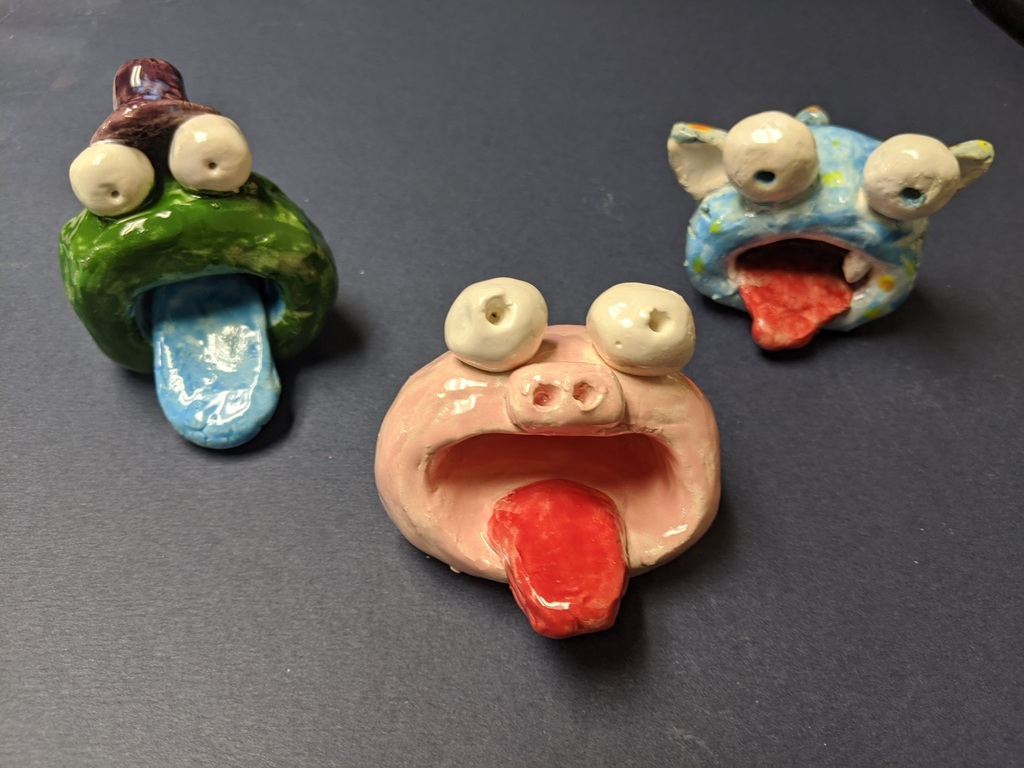 MacArthur 3rd grade artists just completed their colorful cityscapes in Art. They used a wide variety of materials including watercolors, construction paper, ArtStix, markers and colored pencils to create these masterpieces! If you look close, you can see some really cool details in these fun little city blocks!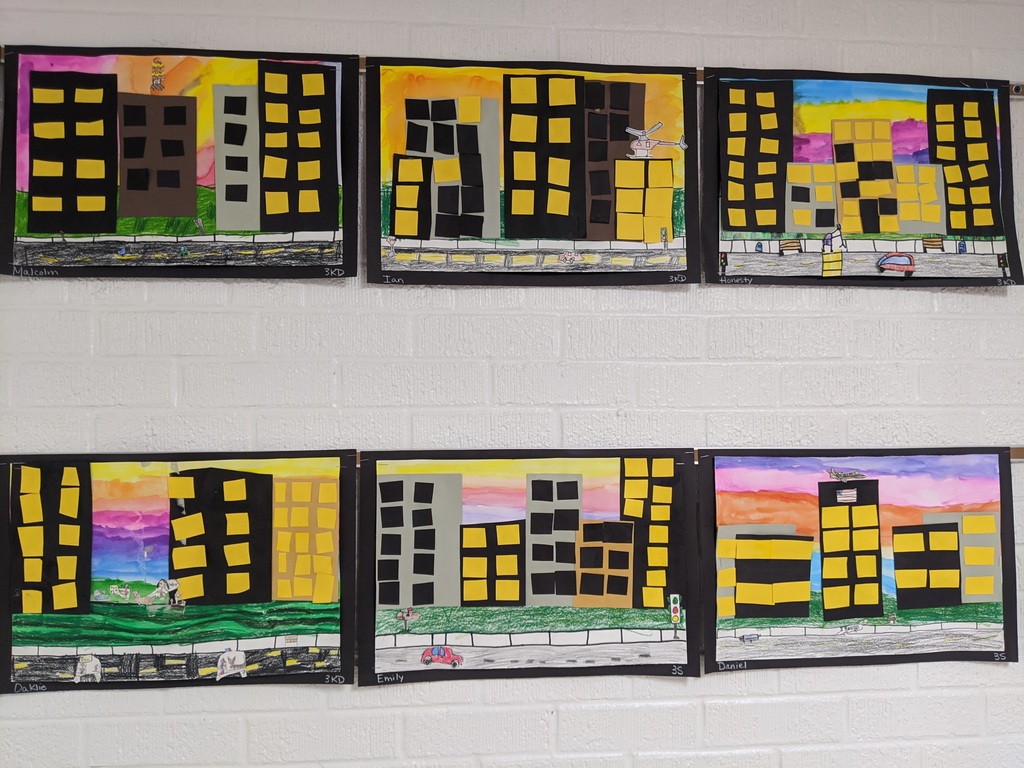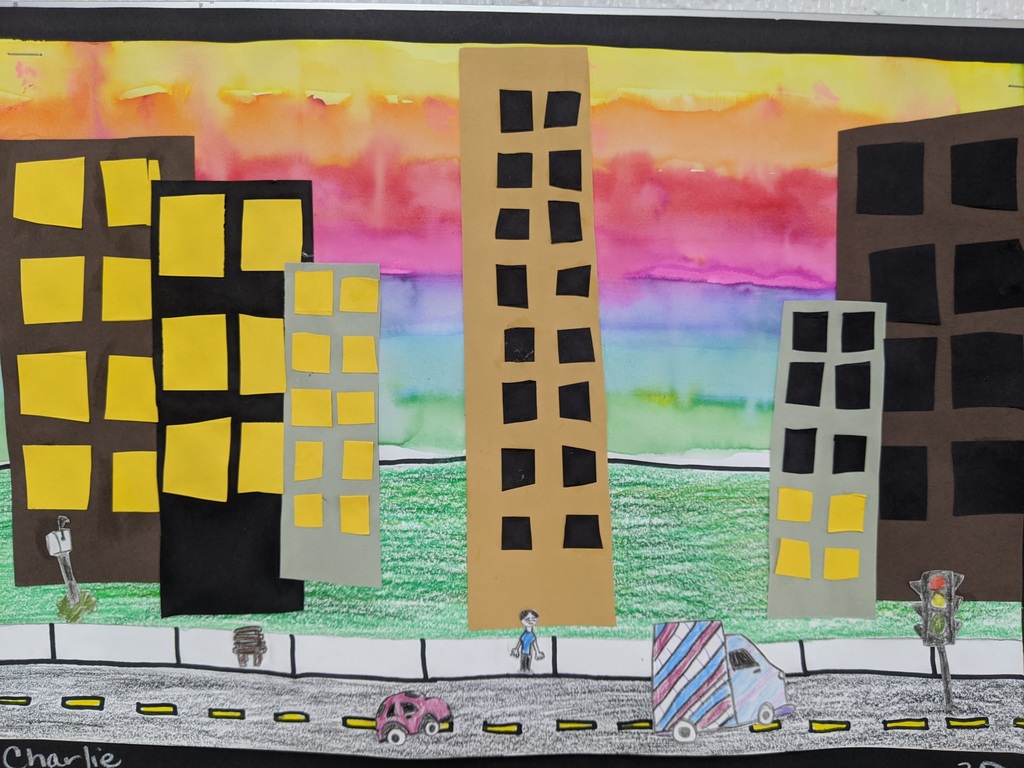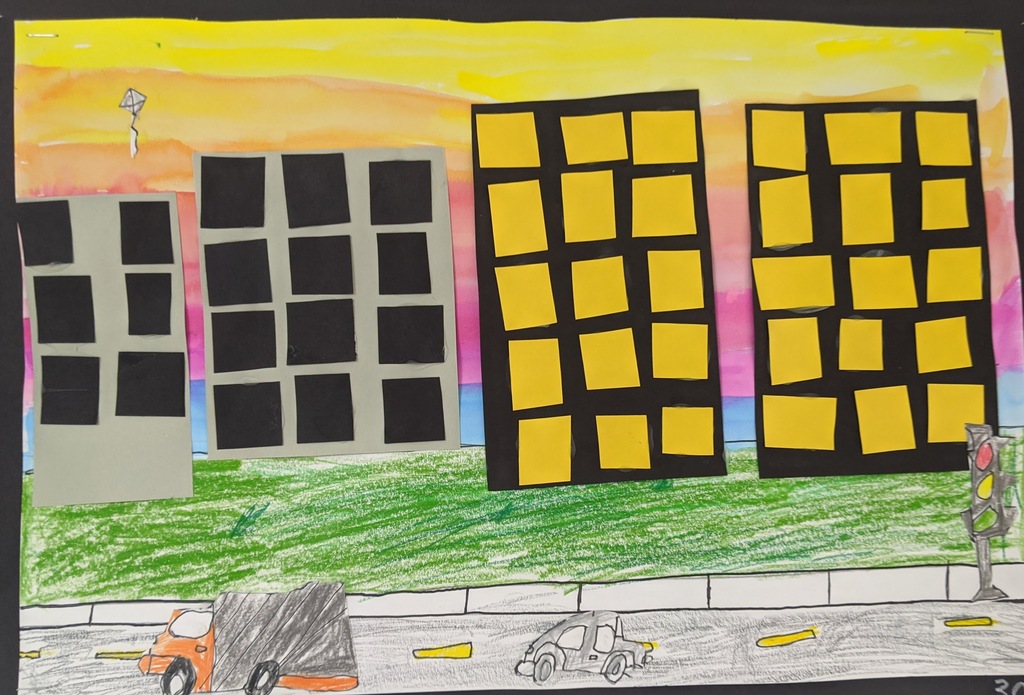 Mrs. Sobczak's class enjoyed thinking of all the summer activities they want to do when summer comes. They made their very own "Summer Bucket List" in writing last week so they won't forget all the fun things they planned.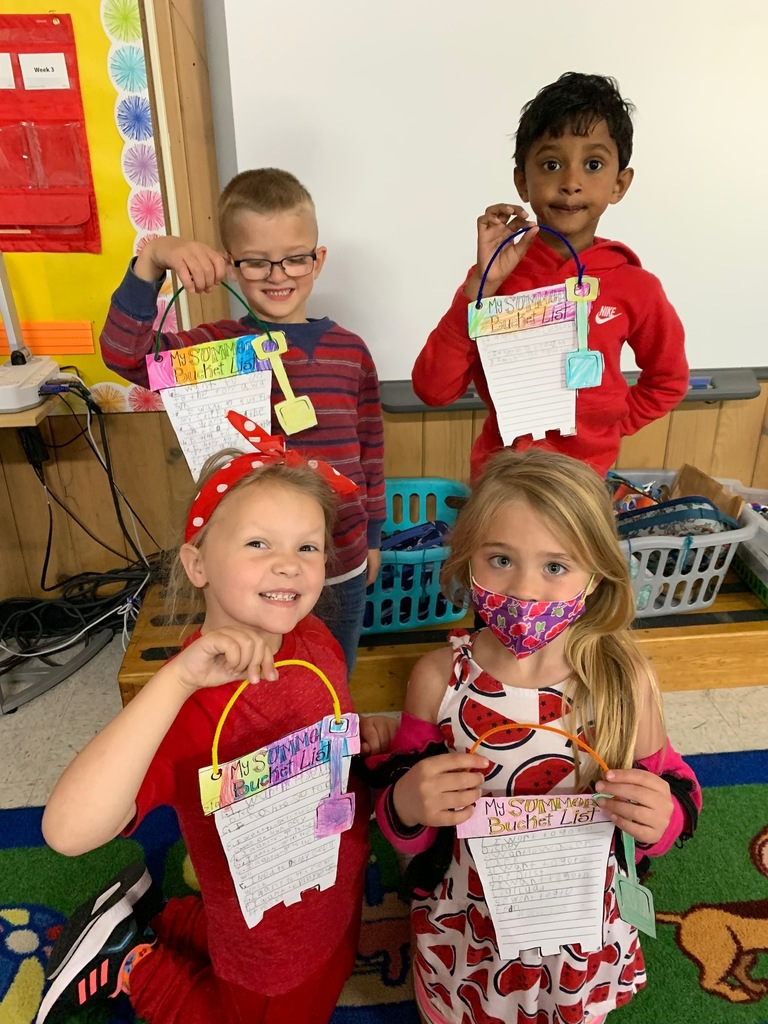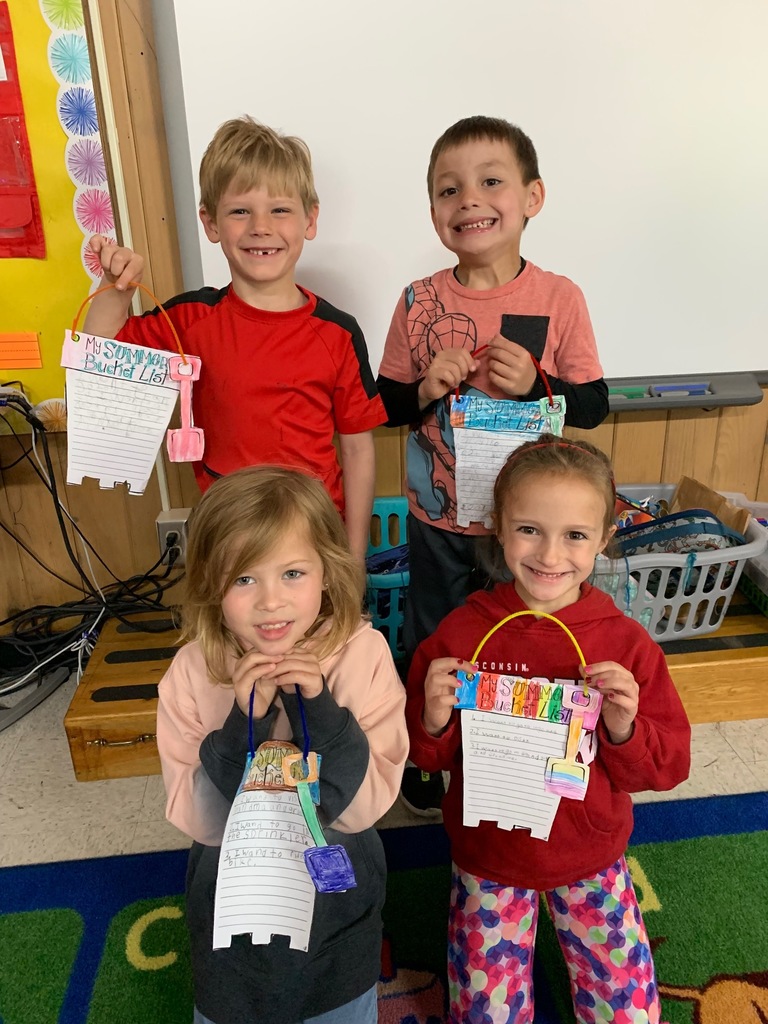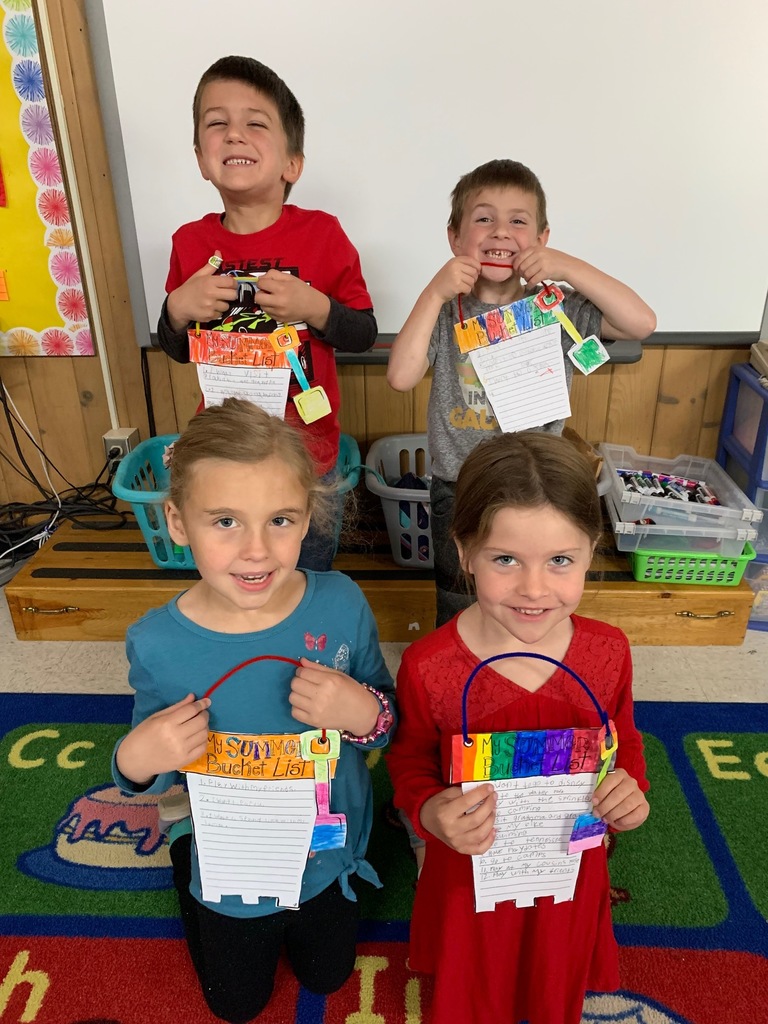 Germantown Track & Field Club Invitational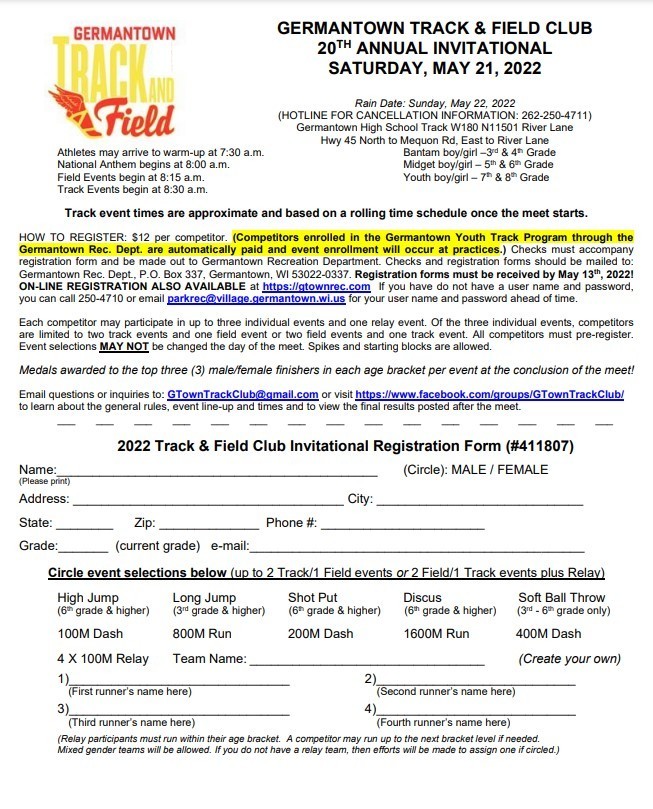 Elementary school students got a special treat with their lunch to celebrate Earth Day. Dirt cups! #schoollunch