KK Arnold recently participated in the FIBA U16 Americas Championship Tournament with Team USA, winning the gold medal with a victory over Canada. Team USA defeated Chile (117–23), Mexico (126–43), and Argentina (115–36) in pool play before taking down Costa Rica (121–12) in the quarterfinals, Mexico (121–30) in the semifinals, and Canada (118–45) in the gold medal game. Congratulations, KK!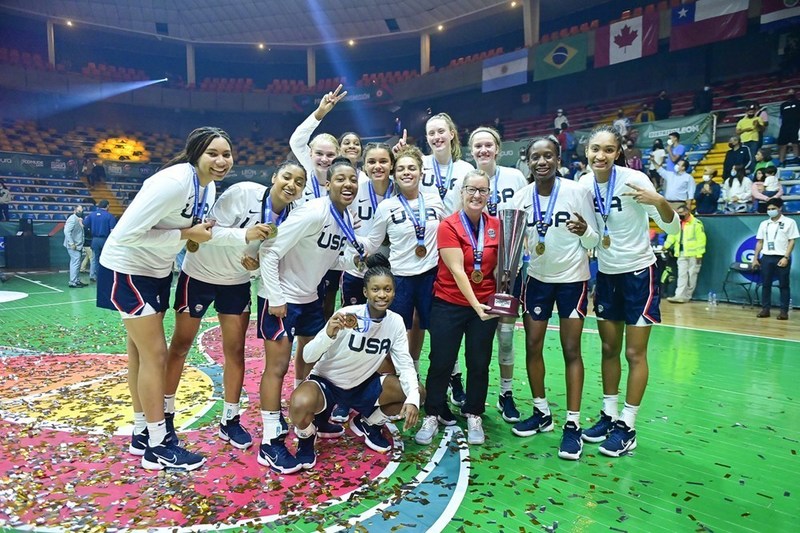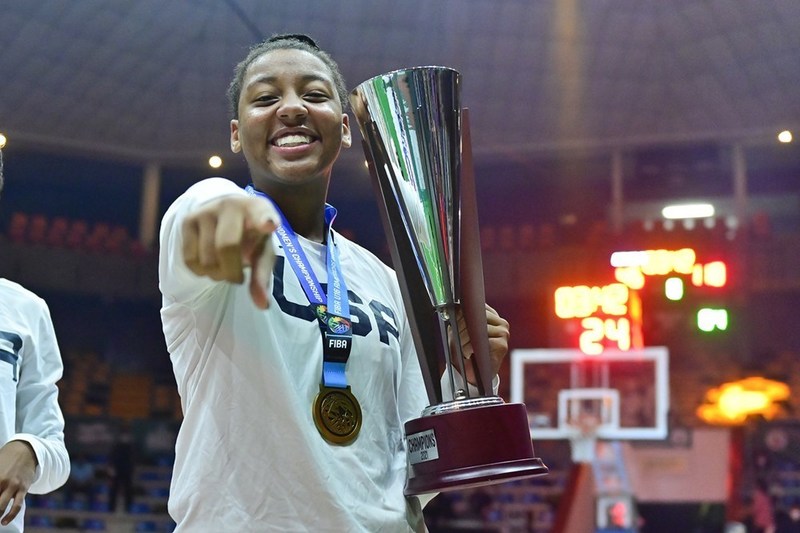 Congratulations to Cooper Bonds, Riley Braatz, Sophie Cramer, Allison Moeller, Alec Greenmeier, Kendra Schmidt, Joey Melka, Aidan Crowley, Megan Grater, Jaycee Mani, and Jacob Momper who were selected as Athletes of the Summer for the Summer Speed, Strength, and Conditioning camp.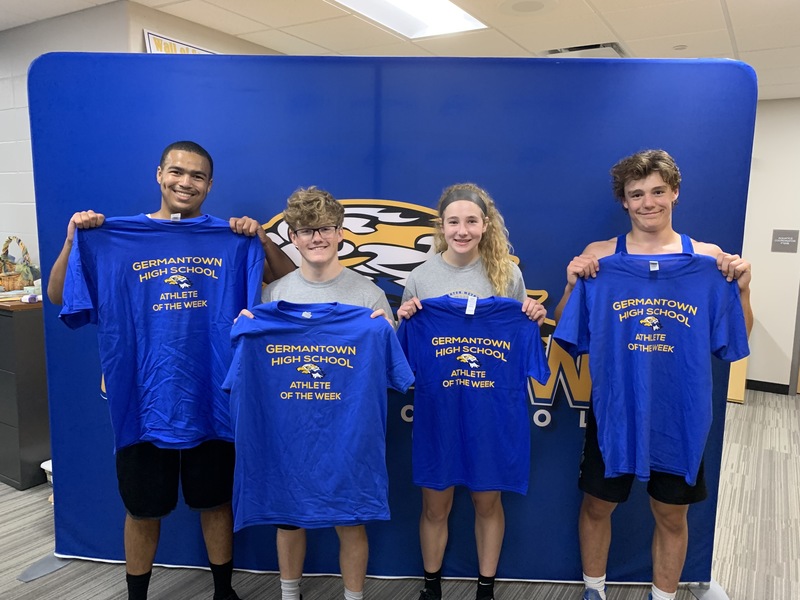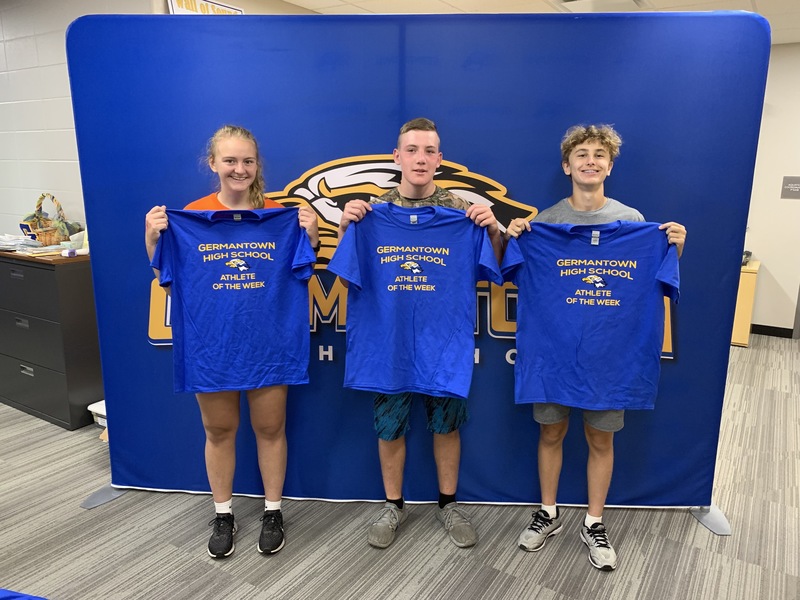 Camden Schmidt and Justin Ische were easily the "players of the match" this past week for Boys' Volleyball! Well done to both and to the team in your victory over Wauwatosa East!
Maddie Connor was Athlete of the Week for Girls' Volleyball. Maddie lead the team to a 3-1 conference victory over 2nd ranked Brookfield Central while breaking the all-time assist record at Germantown! This record hasn't been broken since 1998. She will crush the record by end of this season. Congratulations, Maddie!
Secondly, Madelyn Weyda was selected as W7's player of the match versus BC. She racked up 18 kills and 18 digs. Well done, Madelyn!
Finally, Lily Wagner was chosen for the all-tournament team at The Joust this past weekend. She had 79 kills with a .420 hitting percentage for the weekend. Outstanding work, Lily!
Germantown Volleyball is 5–2 and 1–0 in conference with all three levels receiving victories Tuesday night at Brookfield Central. Keep up the great work!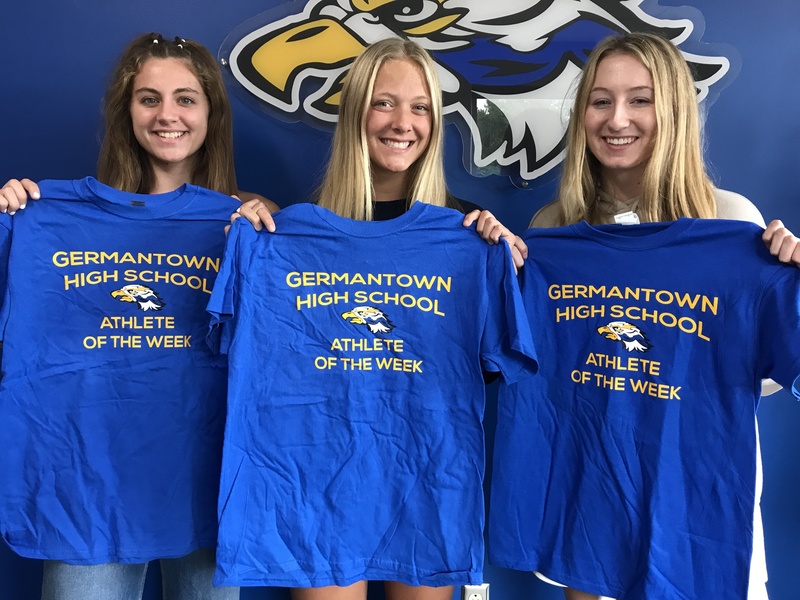 Aaron Grant tied the school record with 88 yards rushing and had 255 yards rushing overall in the Hartford/Germantown Varsity match-up at home last Friday night. Well done, Aaron!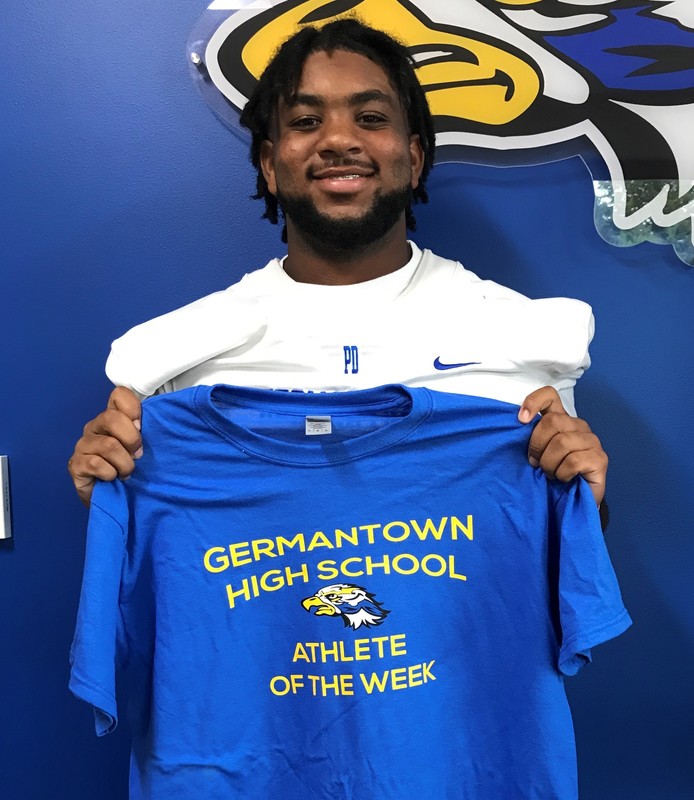 Students: As you start to attend home and away sporting events, it is important to remember that you are representing your school and community. Good sportsmanship is expected. Please cheer positively for Germantown and not against the opposing team, coaches, or officials. Profane, racial, sexist, or ethnic comments or other intimidating actions directed at officials, student-athletes, coaches, or team representatives will not be tolerated and are grounds for removal from the site of competition. Your help is appreciated.
Additionally, if you plan to attend Friday's away varsity football game at Menomonee Falls, let's aim to help the Salvation Army gather non-perishable food items to bolster their food pantries. There will be donation barrels at the entrance of the game.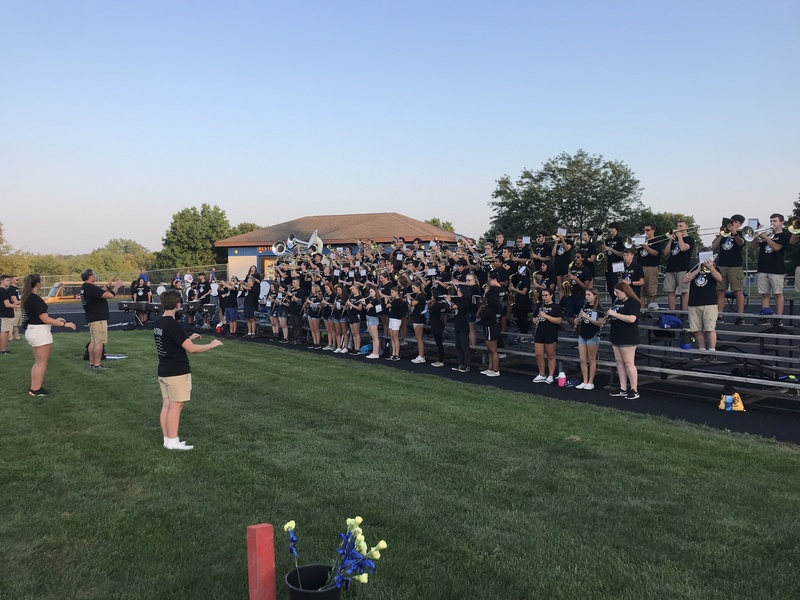 The Band is hard at work at the first home varsity football game! Well done to all members!

Congratulations to the Warchix Pom and Dance team and their overall 2nd place finish at the Badgerette Midwest Grand Championships in Schaumburg, IL! The team competed in August and had the following placements:
3rd Place — Game Day Pom
2nd Place — Large Varsity Kick
2nd Place — Large Varsity Open Pom
1st Place — Large Varsity Competition Pom
Congratulations to Katie Van Fossen, Jamie Pagel, and Sierra Bray for placing in the top 10 in the Miss Badgerette Solo Competition. Way to represent GTown ladies!!!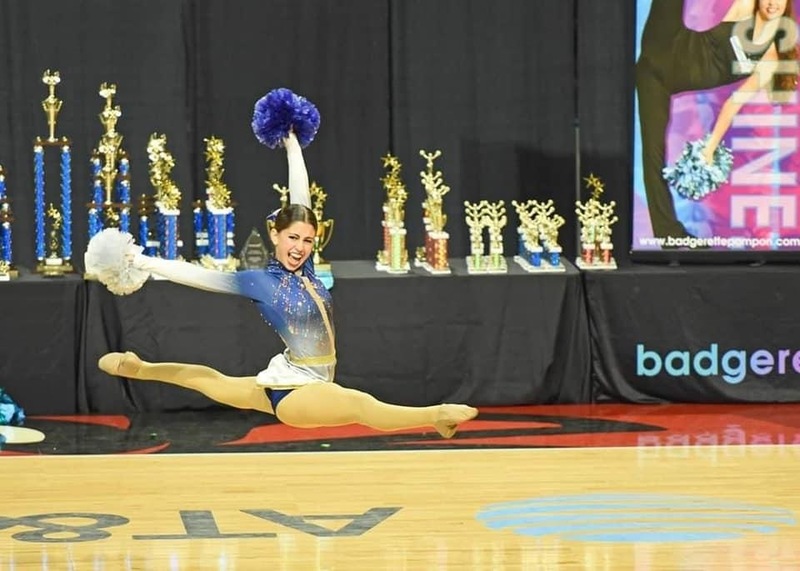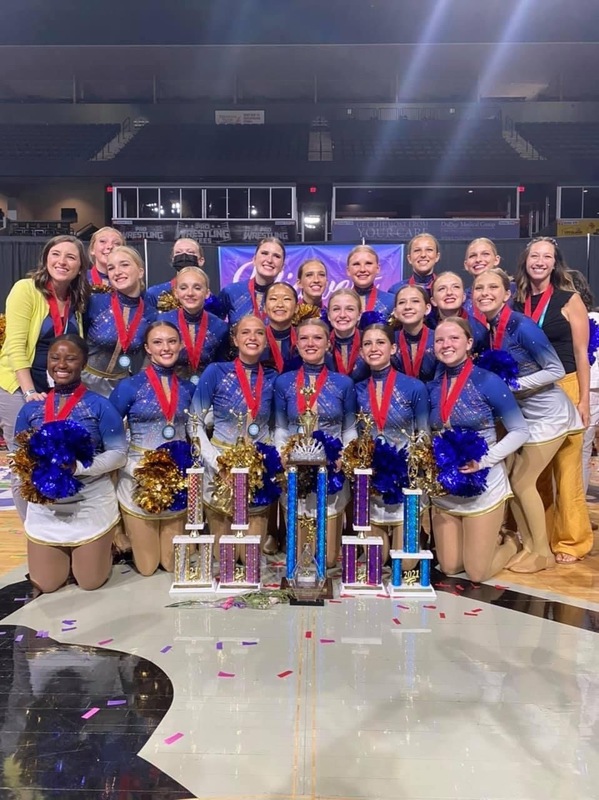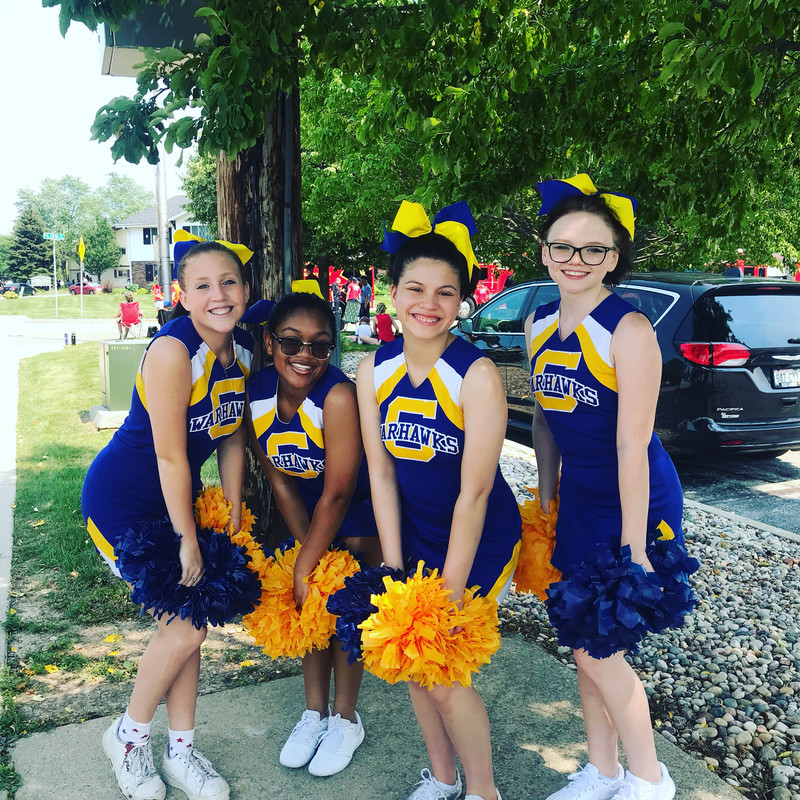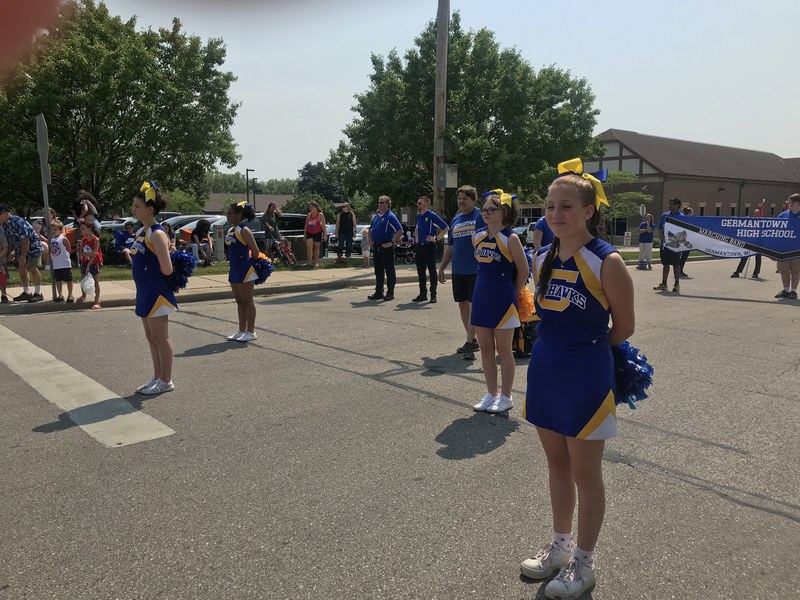 The Cheer Team participated in the Germantown 4th of July Parade!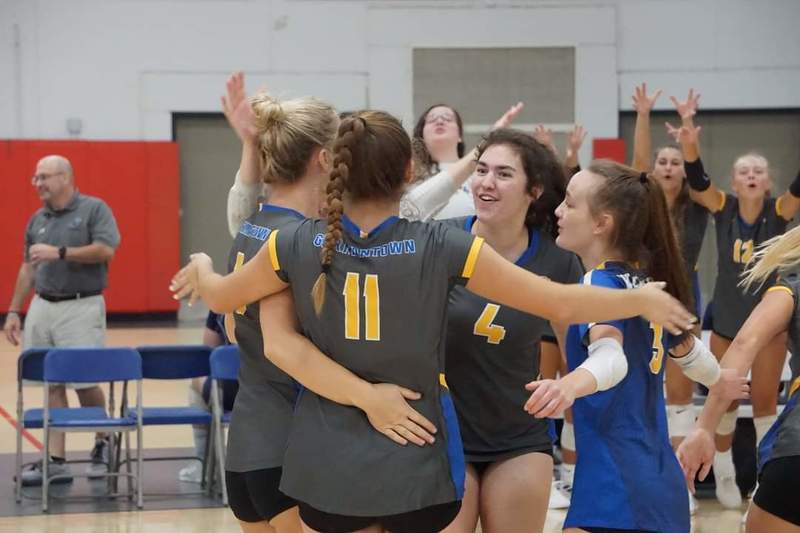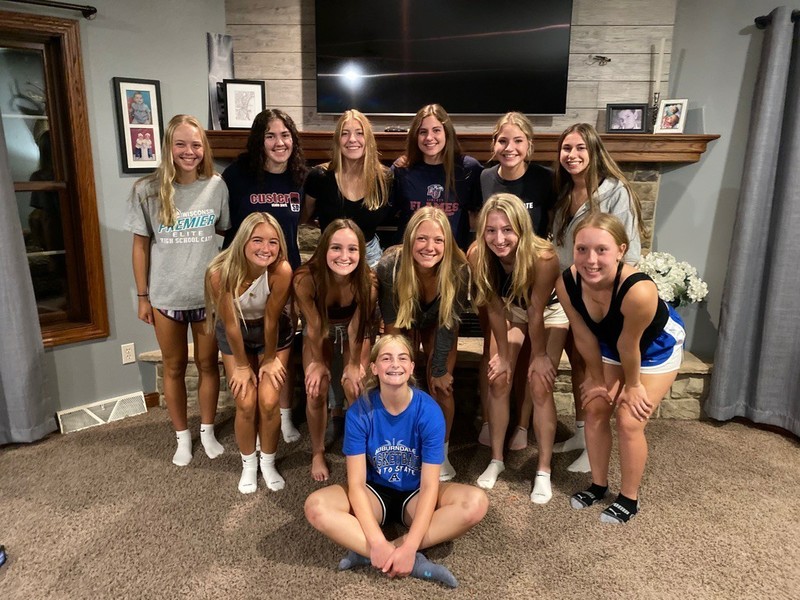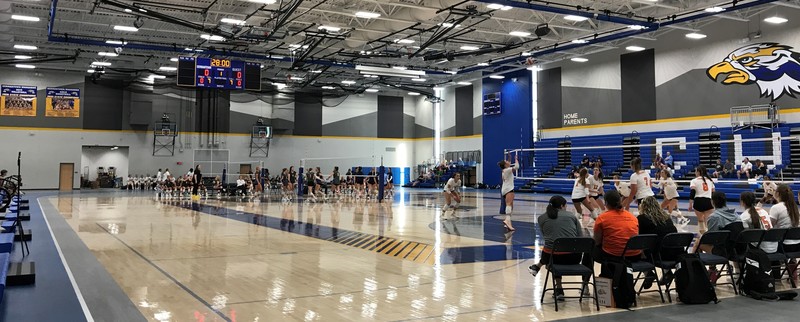 The Girls' Volleyball Team hosts a pre-season scrimmage in the field house.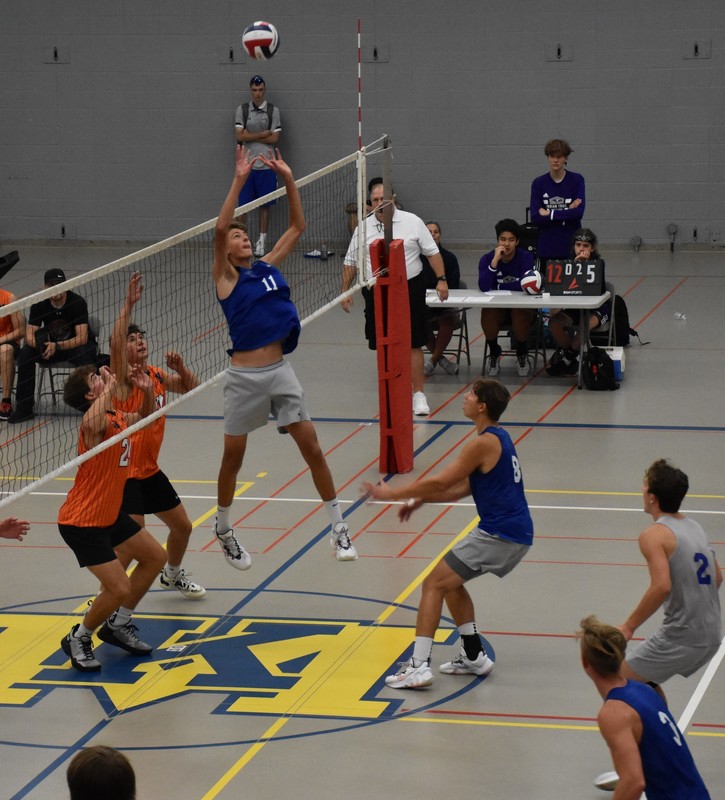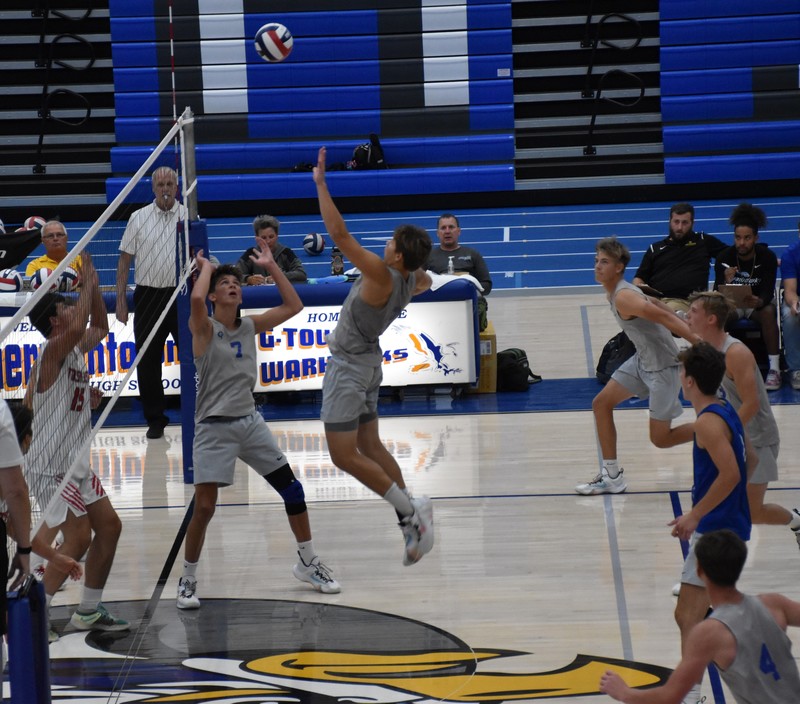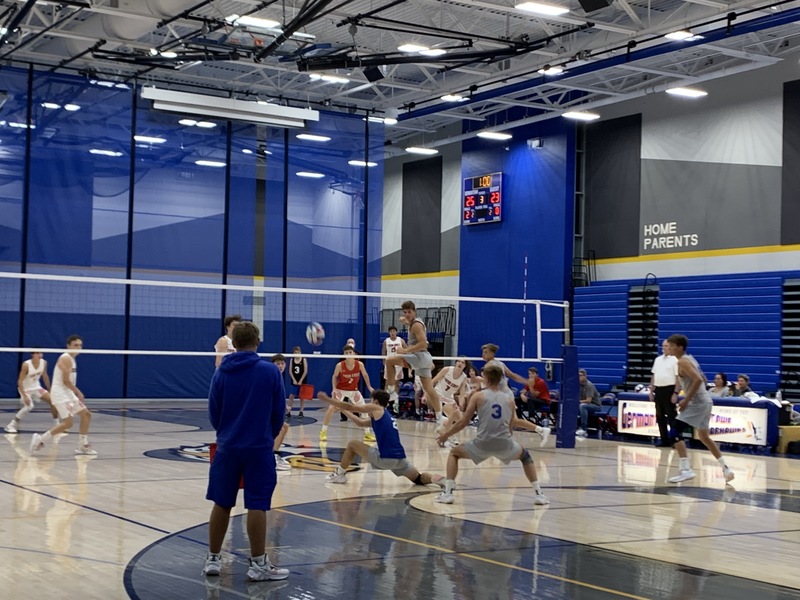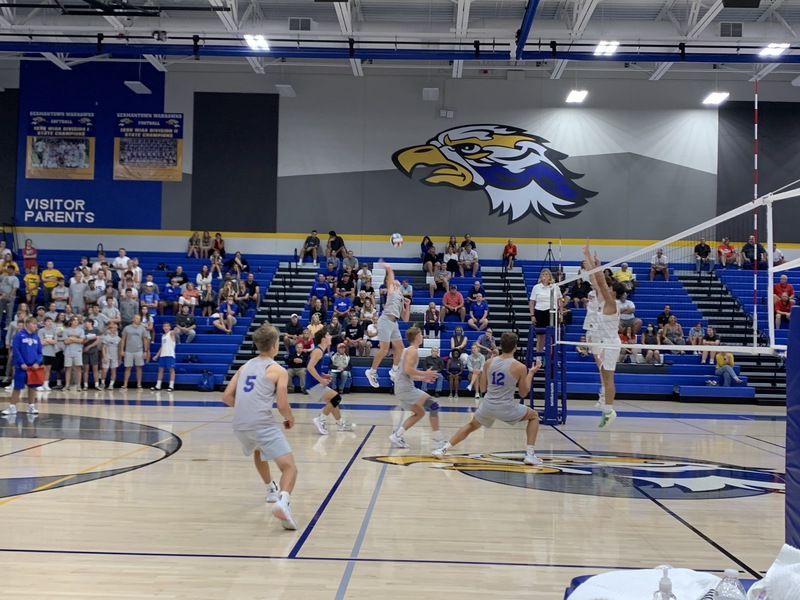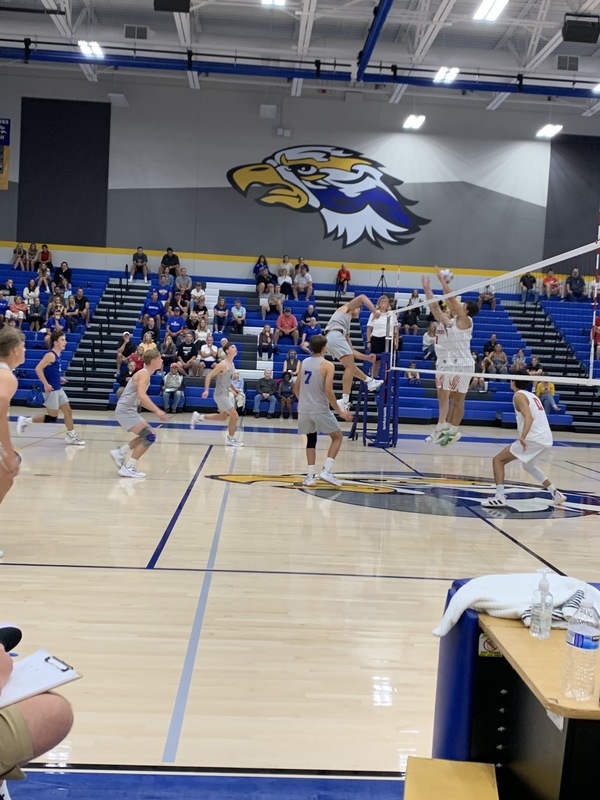 The Boys' Volleyball Team is off to a great start!

The Germantown Girls' Golf Team is off to a great start this year breaking school records for both 18 and 9 holes! Gabi Cox and Em Foran along with Hally Bowles, Lauryn Boerschig, Emilie Wizner, and Delaney Becker have led the way.
In addition to solid golf, the team has had some fun with a charcuterie board challenge — surprising everyone, the freshmen took first with their traditional display. Mmmm, mmmm, great job girls!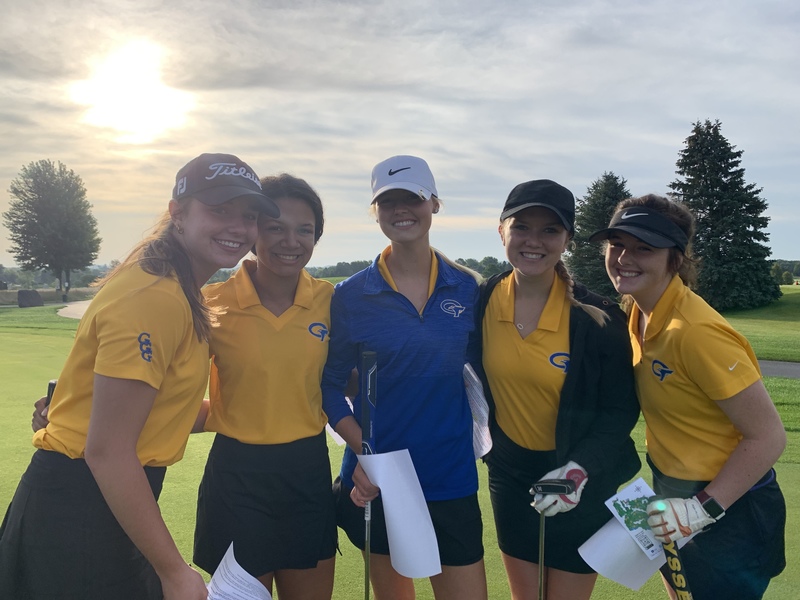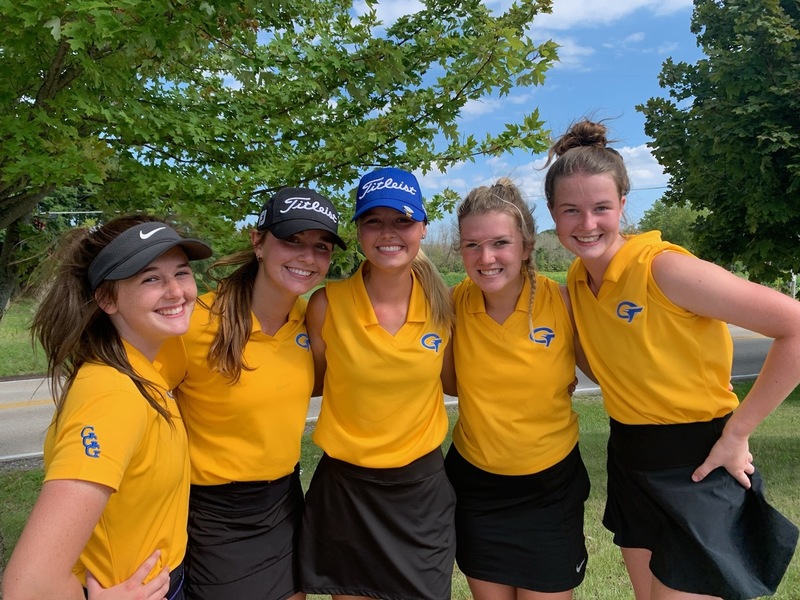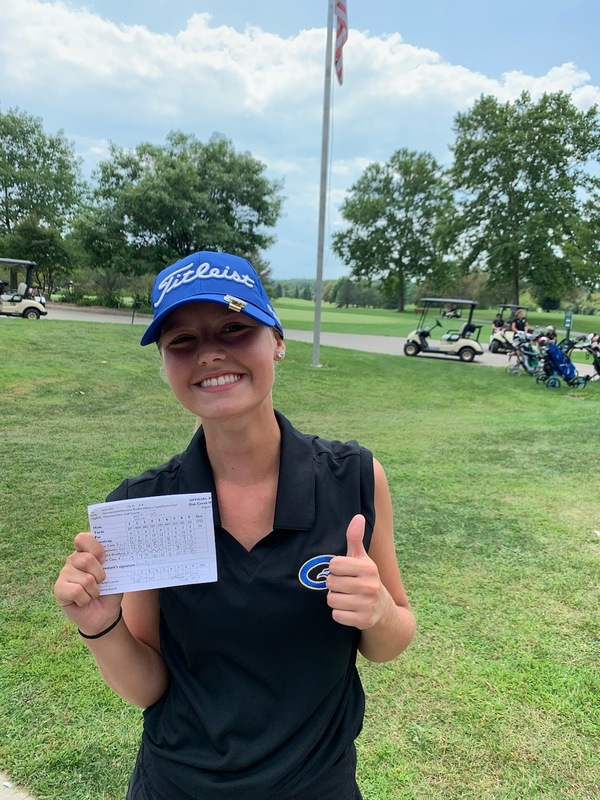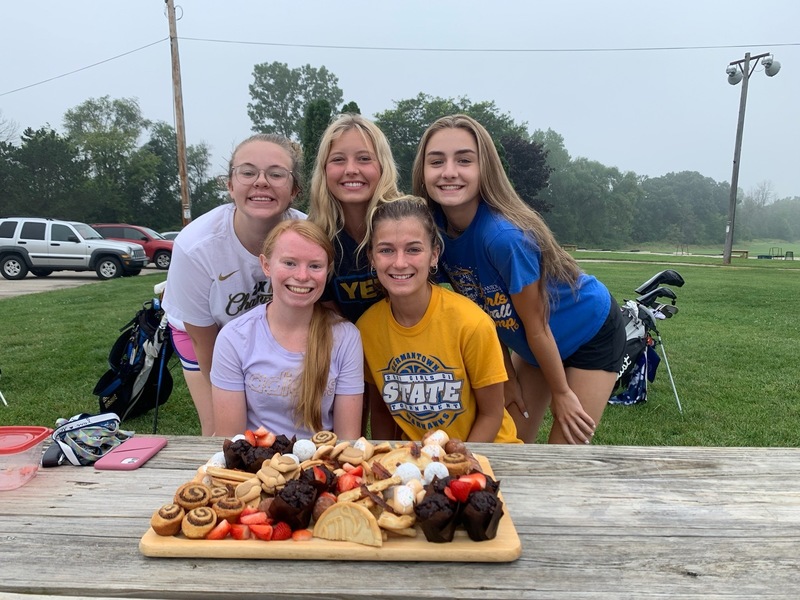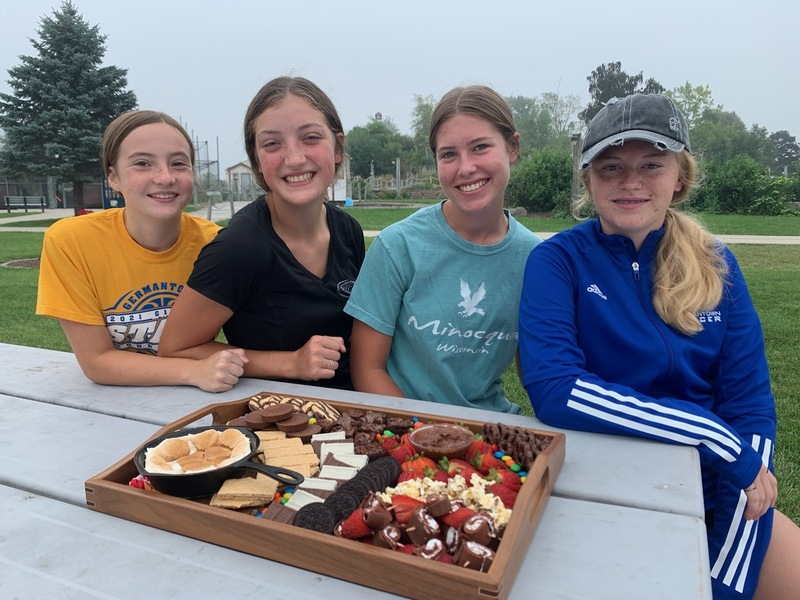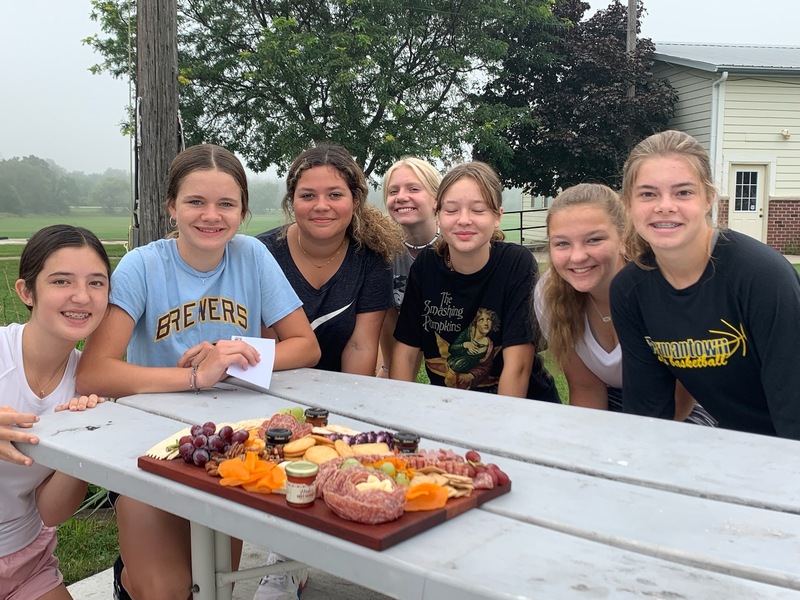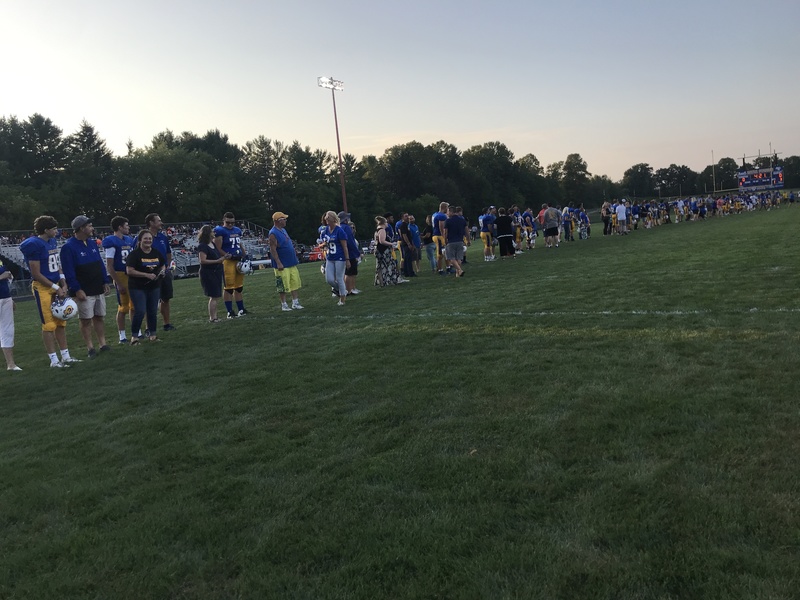 Thank you to all football parents! (Parent's Night was on Friday, August 27, for Varsity Football)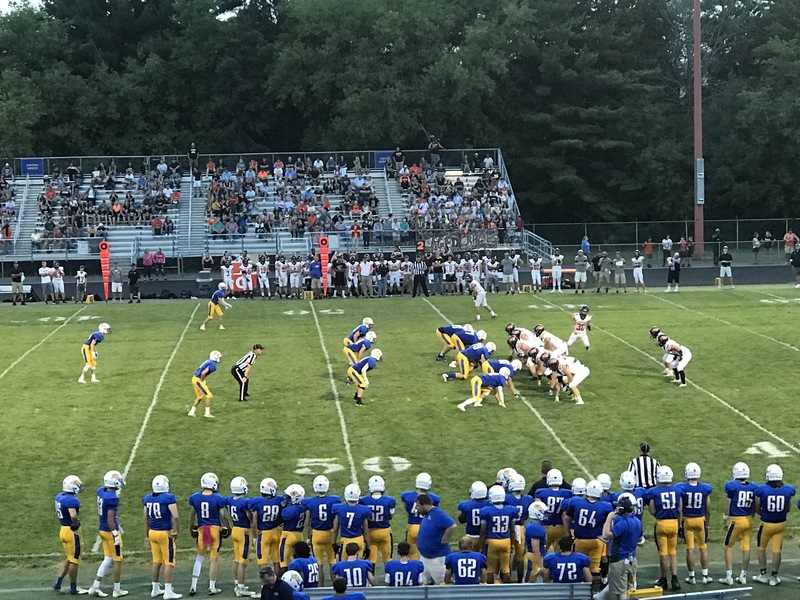 Varsity defeats Hartford in their home opener!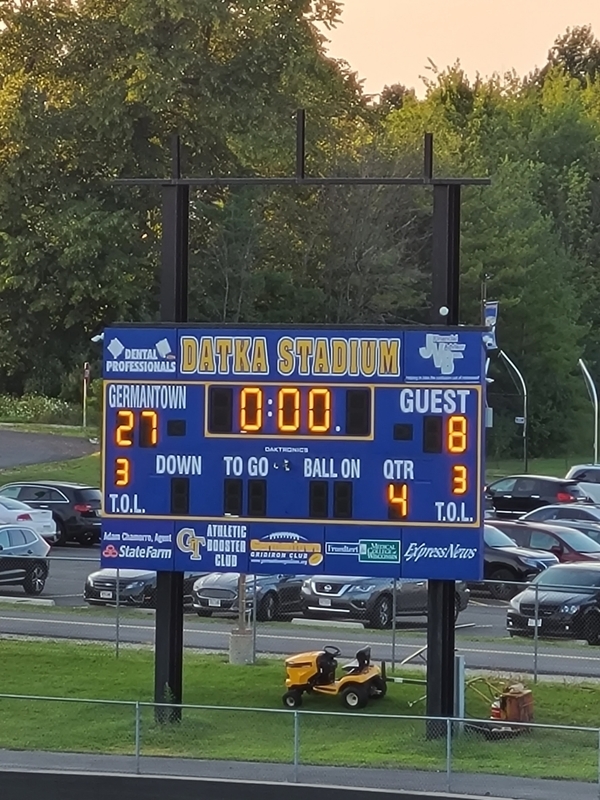 JV defeats Homestead 27–8 in their home opener!

The Germantown Girls' Swim and Dive Team started off with a bang by finishing first out of 14 teams at the Wauwatosa West Earlybird Invite on August 21.
Top finishers were:
1-meter diving: Katie Lynn Poindexter—1st and Kristina Wittman—3rd
200 medley relay: Ali Beay, Hanna DeGrace, Abby Bruss, and Sabina Mrzyglod—1st
200 freestyle: Sabina Mrzyglod—2nd
200 IM: Hanna DeGrace—3rd; Ella Heimler—4th
50 freestyle: Izzy Barger—4th; Johanna Luo—6th
100 butterfly: Ali Beay—2nd; Abby Bruss—4th; Julia Saxman—5th
100 freestyle: Sabina Mrzyglod—2nd
200 freestyle relay: Izzy Barger, Emma Wolf, Julia Saxman, and Hanna DeGrace—3rd
100 back: Izzy Barger—3rd, Ali Beay—5th
100 breast: Hanna DeGrace—5th; Abby Bruss—6th
400 freestyle relay: Ali Beay, Izzy Barger, Abby Bruss, and Sabina Mrzyglod—1st
They kept their winning streak alive by beating Nicolet in their first dual meet on Thursday, August 26, at Germantown. The varsity won 142–44 and the JV won 145–22. For both the Varsity and JV teams, Germantown won every single event of the meet and went first and second in 20 out of the 24 total events.
On Saturday, August 28, the Varsity team traveled to Janesville to compete in the Janesville Parker Relay Invitational. The team had an impressive showing by not only winning the meet, but by finishing first in 9 of the 11 events and setting meet records in 7 of the 11 events. Germantown finished first with 428 points (out of nine teams) with the second-place team finishing 58 points behind.
First place finishes included:
200 Medley Freshman/Sophomore Relay: Izzy Barger, Ella Heimler, Julia Saxman, and Emma Wolf
200 Free Relay: Ali Beay, Abby Bruss, Hanna DeGrace and Sabina Mrzyglod
300 IM Relay: Ali Beay, Hanna DeGrace, and Sabina Mrzyglod
400 Medley Relay: Izzy Barger, Andrea Wu, Ella Heimer, and Johanna Luo
300 Back Relay: Julia Saxman, Izzy Barger, Ella Heimler, and Ali Beay
400 Free Class Relay: Johanna Luo, Emma Jacobson, Andrea Wu, and Audra Newkirk
200 Breast/Fly Relay: Abby Bruss, Ali Beay, Hanna DeGrace, and Sabina Mrzyglod
200 Medley: Julia Saxman, Hanna DeGrace, Abby Bruss, and Sabina Mrzyglod
200 Free Freshman/Sophomore Relay: Emma Wolf, Abby Bruss, Julia Saxman, and Izzy Barger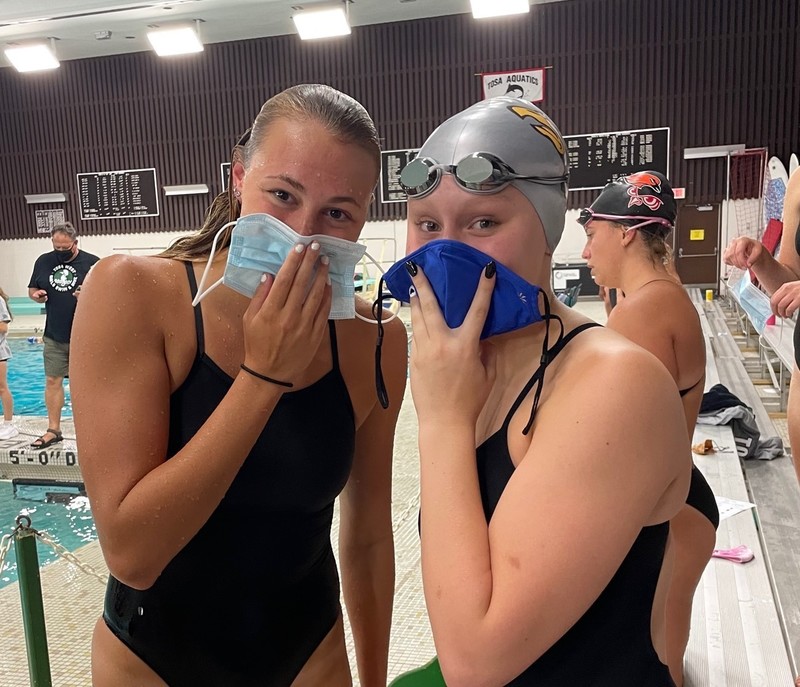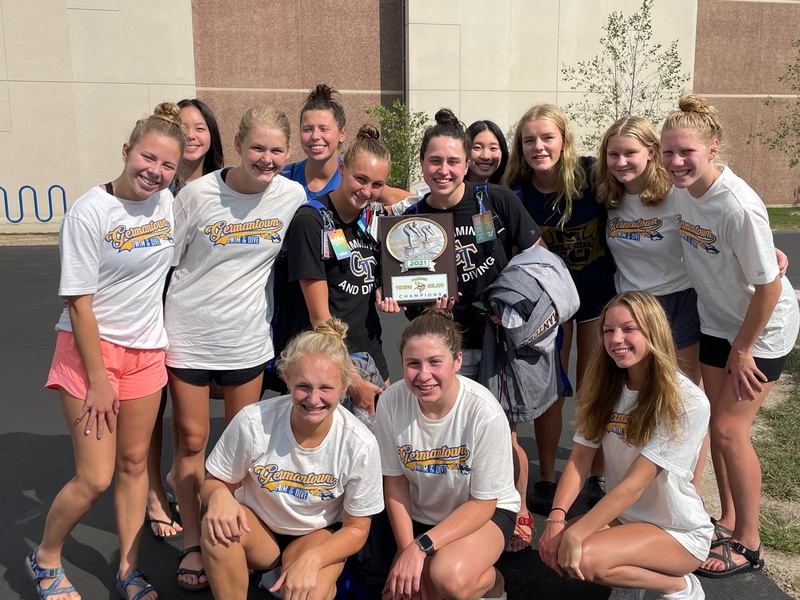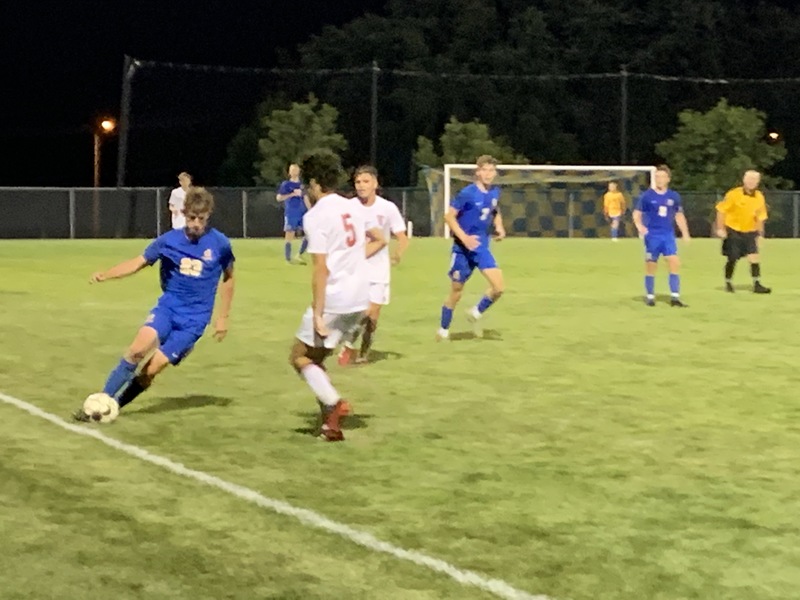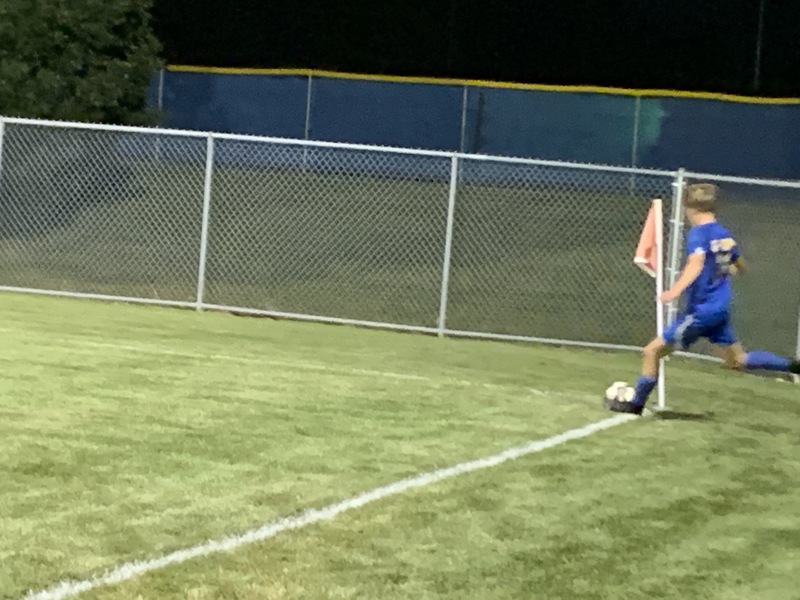 Good luck to Varsity Soccer tonight and tomorrow in the Shorewood Tournament!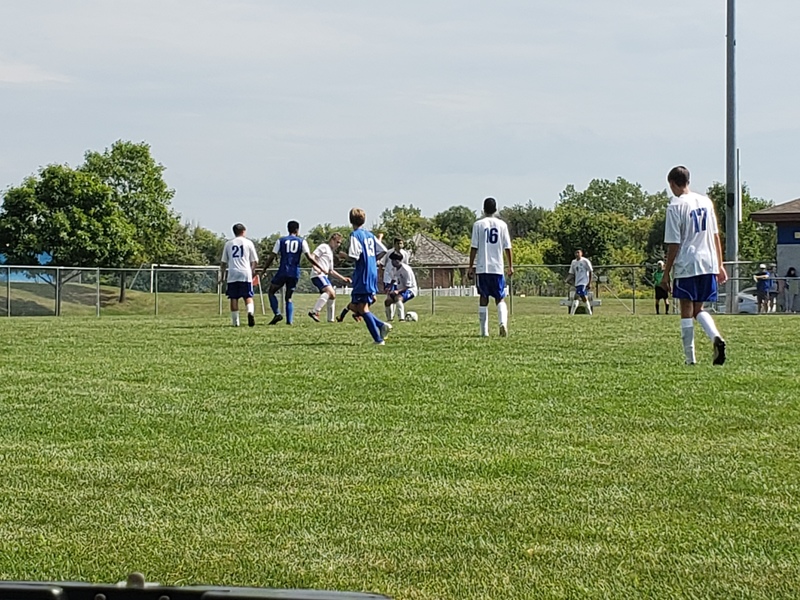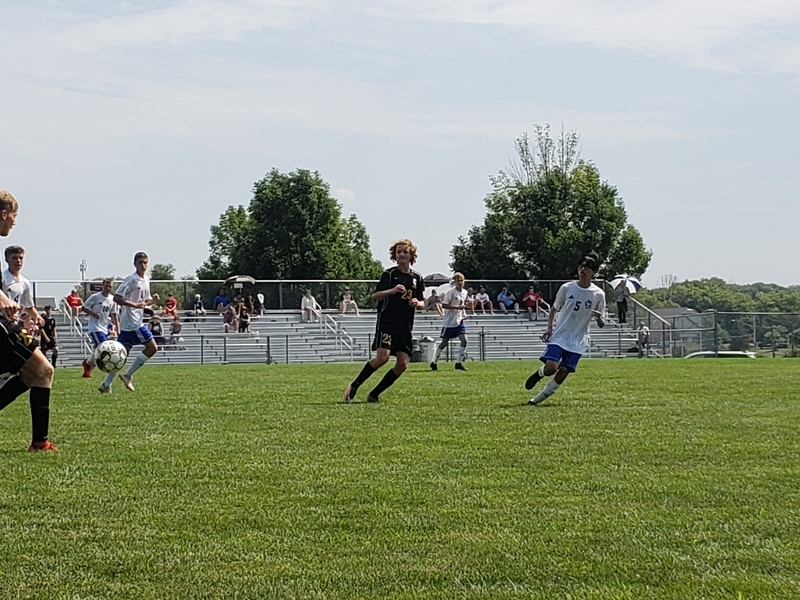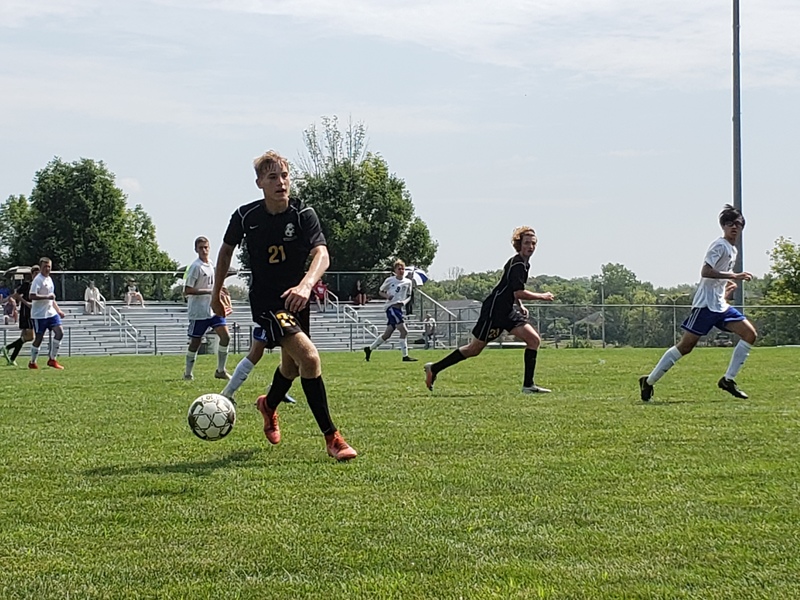 Good luck to JV Boys' Soccer tonight and tomorrow in the Arrowhead Tournament!
At the Washington County Invite the GTown Girls' Tennis Team left a rained-out meet at 3rd place with several matches to go. Freshman Star Pope brought home a consolation medal, juniors and #3 doubles partners Maddie Schmit and Gwen Clay brought home 3rd place medals, Sammy Neinas at #1 singles also brought home a 3rd place medal, and Lyla Becker brought home the gold at #2 singles. The girls faced lineup changes, weather, and so much more, but they played their hearts out.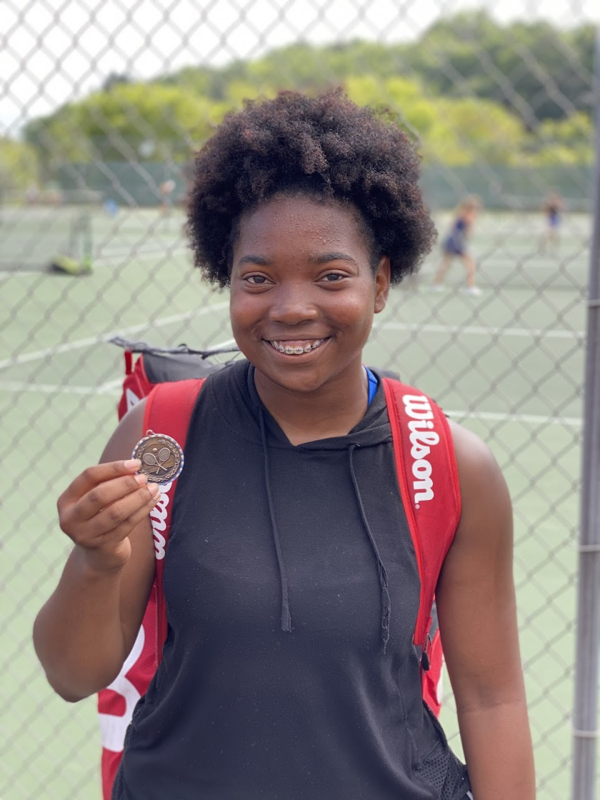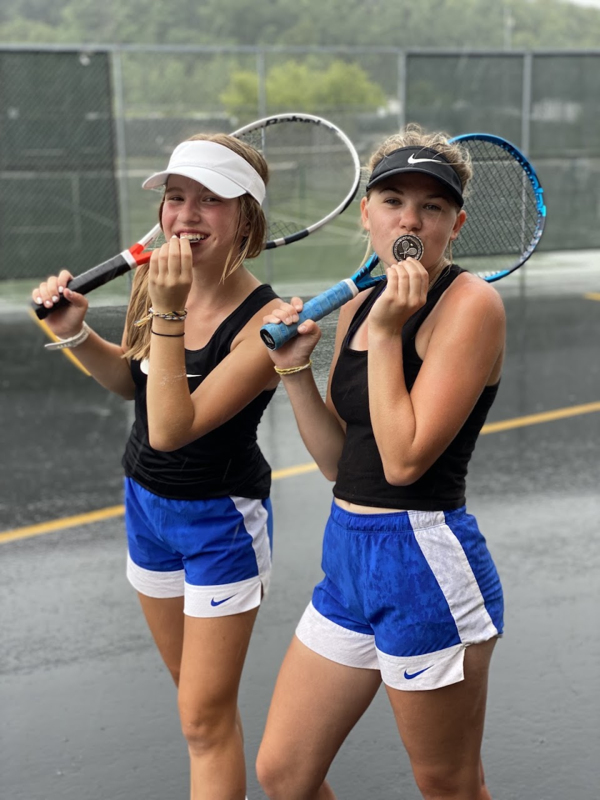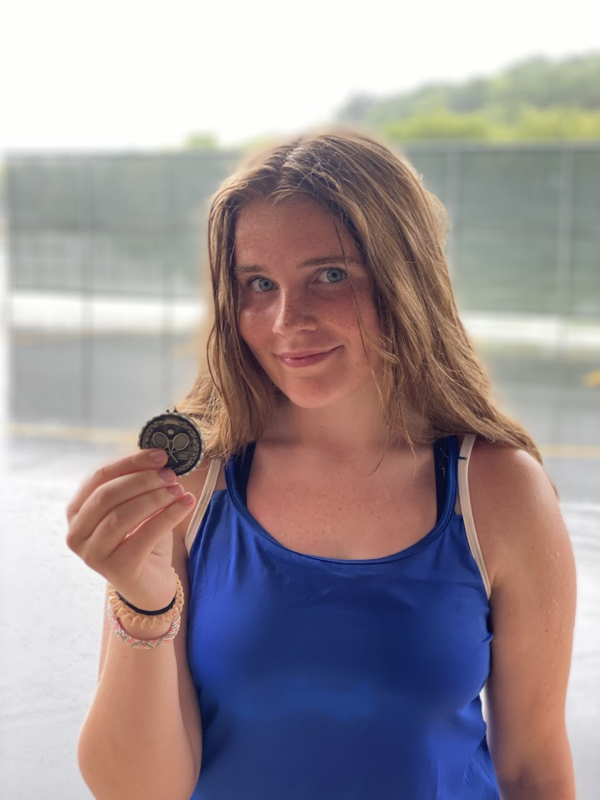 The boys' cross country team kicked off their competition season with The Brookfield Central Lancer Challenge held at Mitchell Park in Brookfield on Thursday, August 26th. Eleven teams competed in the meet which was run as a grade-level challenge, giving athletes the opportunity to showcase their abilities against other athletes their age. Medalists placing in the top 10 among others in their grade included freshmen Jack Wanezek and Cooper Walsh, sophomores Will Cascio and Eric Olson, junior Dillon Walker, and seniors Cooper Feltz and Gavin Sadowski.
On Friday, September 3, the team will compete at Greenfield Park in The West Allis Hale Leighton Betz Cross Country Invitational with the freshmen boys competing at 3:50, the junior varsity boys at 5:05, and the varsity boys at 6:10. The varsity roster for the first varsity race of the season will consist of Dillon Walker, Gavin Sadowski, Will Cascio, Cooper Feltz, Kobe Chapman, Ross Gaskill, Eric Olson, and Joey Knopp. Go Warhawks!
Although the girls' cross country team had only two races, they were tallied separately by each grade level. Because this was a developmental meet, no team scores were kept; at the remaining meets, there will be team scores for varsity and JV.
Sophomore Angela Zheng took more than a minute off of her PR from last season... WAY TO GO Angela! Senior Khushi Tanna is FIVE SECONDS OFF OF HER PR... 20 minutes is going down this year! Congrats to the medal winners who placed in the top 10 in their age group — Seniors Khushi, Lauren Jex, Alyssa Fergusom, Sophomore Lizzy Liker, and Freshman Claire Reedy.
The team has 4 athletes who have already made the Top 20+ list — Claire Reedy (22:11), Keira Lorbecki (23:39), Grace Pedersen (24:33), and Angela Zheng (24:44); all have all run a 5K race under 25:00!
Keep up the great work!