This week GSD celebrated Computer Science Education Week (December 6–12, 2021). This annual celebration's purpose is to inspire students to learn about computer science and celebrate historical milestones.
Students across the district participated in a variety of activities from:
• Learning coding skills on computer programs like Code.org or Scratch
• Reading books that talk about computer science vocabulary or how to preserve when solving problems
• Watching videos that talk about careers in computer science
• Participating in class discussions and hands-on activities to promote computer science skills
And more!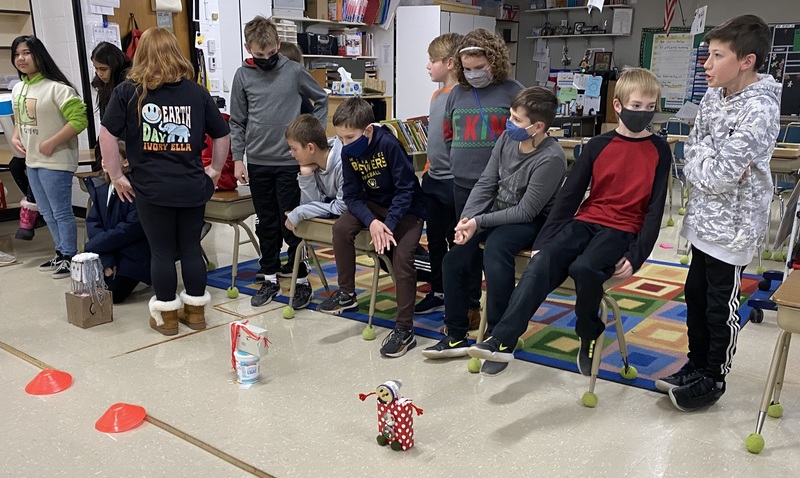 Looking for ways to expose students to coding at home?
K–2: Download the free app Scratch Jr and code with your kids. This fun platform allows students to customize their character and program them to move around the space.
3–5: Encourage your child to explore free online programs like Code.org or Scratch. Code.org offers students opportunities to work through lessons that teach block coding and create projects. Scratch has students use block coding to create games, scenes, and more.
K–5: Talk about the skills needed to be a computer scientist (and all other careers!): problem-solving skills, communication, perseverance, and practice!
6–12: Encourage your child to explore free online programs such as CS First or Grasshopper.
6–12: Discuss career options if your child shows interest in computer science. The field will only continue to grow.
K–12: Encourage your child to be producers, not just consumers, of digital content.
K–12: Learn with your child! You don't have to be an expert to model a growth mindset and passion for technology.